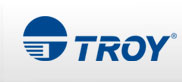 Since TROY is in a position to proactively detect those who might be attempting to commit document fraud, we plan to diligently participate in the HSI program for the benefit of society as a whole
Costa Mesa, CA (PRWEB) April 10, 2013
TROY Group, Inc., a worldwide leader in Secure On-Demand Printing Solutions, has partnered with Homeland Security Investigations (HSI) on Operation Genesius, a corporate outreach program aimed at preventing document and identity fraud. TROY was invited to participate in the program due to its demonstrated commitment to eradicate document fraud.
HSI investigates more than 400 hundred federal laws to include those that involve fraudulent documents. The impact of these efforts is difficult to measure due to the covert nature of the crimes, but in February 2013, a Los Angeles document counterfeiter agreed to the forfeiture of $1.9 million in illicitly derived proceeds to the United States. Operation Genesius empowers manufacturers to communicate directly with HSI on suspicious access attempts. By participating in Operation Genesius, TROY will help identify fraud rings that attempt to procure these specialized technologies.
TROY security printing solutions are widely used in government agencies, educational institutions, banks and other financial institutions to print checks, birth certificates, transcripts and other official vital records documents. Under a proactive agreement, TROY will incorporate Operation Genesius Best Practices to monitor orders for suspicious activity, and report these leads to HSI. In TROY's case, such illicit activity might include attempts to obtain printers, security toner, TROY Laser Indelible Solution™ or other specialized paper for fraudulent purposes.
TROY already incorporates other best practices recommended by Operation Genesius such as:

Retention of all transactions, for both domestic and international customers; and
Careful evaluation of each new customer order to determine legitimacy
Additionally, TROY will begin to notify HSI if a potentially fraudulent order is identified.
TROY will be permitted to use the Operation Genesius official seal and banner, publicly signifying ongoing cooperation with law enforcement.
Larry Landtiser, Executive Vice President and General Manager, TROY Group, Inc. said, "TROY is very proud of this distinct honor. We are actively participating in protecting the United States and other countries as well as performing a valuable public service. We take our corporate citizenship very seriously. Since we are in a position to proactively detect those who might be attempting to commit document fraud, we plan to diligently participate in the HSI program for the benefit of society as a whole."
About Troy Group
TROY Group, Inc. ("TROY") is a worldwide leader of secure on-demand printing solutions. TROY solutions manage, secure and simplify end-to-end enterprise printing environments. TROY offers application software, security printing hardware and specialized consumables for securely printing checks, money orders, transcripts, prescriptions and other important documents. TROY solutions are used by small and medium size businesses as well as large enterprises and governmental organizations to manage fraud, operational risk and comply with government regulations related to protecting information privacy. As a Platinum Solutions Partner to HP, TROY is the only company in the world authorized by HP to enhance HP printers and consumables for use in secure printing workflows. Only TROY MICR and Security printers and TROY MICR Toner cartridges are tested onsite and certified by HP for quality and reliability. Unlike toner remanufacturing processes that produce rebuilt products, the TROY method modifies existing HP products to HP standards in its ISO-certified facility. TROY and HP offer new low-melt toners and security toners that help reduce energy costs using a reduced fusing temperature. We sell and service our products to major corporations, banks, key government accounts and distributors worldwide. Visit TROY at http://www.troygroup.com
About Operation Genesius
Operation Genesius was launched in 2009 as a voluntary partnership with the printing industry to share information and develop investigative leads about the practices of organized document fraud rings. Operation Genesius is based upon a similar and successful voluntary partnership project between the London Metropolitan Police Department and printing companies that affords an opportunity for the printing industry to collaborate with HSI to identify and disrupt document fraud.