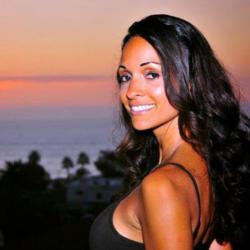 The feelings I get when I see the faces of the children Childhelp supports could not be bought for any price.
San Diego, CA (PRWEB) April 08, 2013
Childhelp is one of the oldest and largest non-profit organizations for the prevention and treatment of child abuse and neglect. More than 91 cents of every dollar raised goes directly to the hurting children Childhelp serves every day. The b:Sexy Women's Movement, a San Diego based company is sharing their voice and helping this organization and it's San Diego-based fundraising team, Childhelp's Southern California Auxilary, reach a goal of $10,000 in support of this worthy and valuable organization.
By attending the event and donating participants will not only be contributing positively to saving and healing the lives of hundreds of severely abused and neglected children, but will be experiencing a way to engage in the San Diego community in a meaningful way. The b:Sexy Women's Movement honors the power of networking and collaboration to support this charitable cause.
"The feelings I get when I see the faces of the children Childhelp supports could not be bought for any price," said Novalena Betancourt, Program Coordinator and Host of bsexy launch. "And I encourage all San Diegans to donate to this worthwhile cause and experience those feelings for themselves."
"I have been involved with Childhelp for nearly 30 years and I have been able to witness the incredible healing of hundreds and thousands of children," said Daran Grimm, Host & Creator of The b:Sexy Program. "More than 91 cents of every dollar goes directly to the prevention and treatment of severely abused children. I am proud to be part of an organization that puts the light back in children's eyes."
From local celebrities to singers to silent and dating auctions, the night will be in support of Childhelp and an amazing charity experience. Childhelp needs community support to help the precious children of San Diego.
Tax deductible tickets to the event are available for $20 by clicking HERE. Donations are also accepted at make a donation. San Diegans are also invited to create a personal fundraising page on behalf of the event to share with friends and family, for more info on this click HERE.
EVENT INFORMATION
Childhelp USA
April 18, 2013
6:30 pm to 9:30 pm
WHERE:
FLUXX Nightclub
500 4th Ave
San Diego, CA 92101
ABOUT CHILDHELP
The story of Childhelp is about two young Hollywood actresses' "chance" encounters—one with 11 homeless orphans abroad, and one with Nancy Reagan—and how they led to a lifelong commitment to helping children in need.
Eleven half-American, half-Japanese orphans wandering homeless in Tokyo following a typhoon sparked a mission that has spanned internationally for nearly 50 years and impacted the lives of millions of children.
Hollywood actresses Sara Buckner (O'Meara) and Yvonne Lime (Fedderson) first met on the set of The Adventures of Ozzie & Harriet, when they played the girlfriends of Ricky and David Nelson. Their mission for children began in 1959 when they were sent on a government-sponsored goodwill tour to visit troops in Japan.
For the full story click HERE.