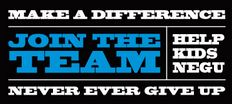 Jessie was determined to care for those kids, and that is when the JoyJar was born. - Erik Rees
Rancho Santa Margarita, CA (PRWEB) April 08, 2013
During her 10-month battle with a brain tumor at CHOC Children's Hospital, Jessie Rees endured countless blood draws and tests. But thanks to kind phlebotomists, she conquered her fear of needles.
So, it's only fitting that the foundation founded by Jessie would sponsor the reception area of CHOC's new Phlebotomy Laboratory. The area now allows other's facing Jessie's brave challenge to use her motto of 'Never Ever Give Up' to face cancer and their fears of the treatment required.
On Jessie's 14th birthday, her parents will get their first look at the Jessie Rees Foundation reception area on April 8. Joined by three time Olympic Gold Medalist Rebecca Soni, Erik and Stacey Rees will see how their daughter's foundation provided brightly colored and child-friendly furniture, and games and activities to help patients cope with blood draws.
"During her 10-month fight with cancer, Jessie had a special relationship with her phlebotomist, who helped her overcome her fear of needles with great compassion," Erik said. "So, when CHOC offered us the opportunity to sponsor the new lab's reception area, we jumped at the opportunity. More than 15,000 kids use the lab annually and we wanted to make a scary place joyful and fun, which CHOC allowed us to do. We are so thankful we got to invest in these kids and this amazing hospital."
Also on April 8, the Rees family and Ms. Soni will honor Jessie's birthday by giving laboratory patients JoyJars, a concept conceived by Jessie in 2011 to bring peace and comfort to cancer patients. Each sealed jar contains new,
age-appropriate toys, and delivers the message to "never ever give up," Jessie's motto in her fight against inoperable brain tumors.
"We were leaving the CHOC campus after one of her first treatments, and Jessie asked what happened to the kids who couldn't leave the hospital like she could," Erik said. "When we talked about some patients not getting to go home, Jessie was determined to care for those kids, and the JoyJar was soon born."
Jessie began giving away JoyJars herself in 2011, distributing 3,000 during her fight personally, with more than 50,000 patients having received jars to date. The Foundation now serves more than 200 hospitals nationwide, as well as every Ronald McDonald House in the country.
"Jessie cared for kids who faced the same struggles that she faced by bringing joy to their lives and encouraging them to never, ever give up," said Erik. "We are blessed to have hundreds of thousands of supporters who have helped us distribute more than 50,000 JoyJars."
CHOC's lab is one of the region's only pediatric-dedicated phlebotomy labs, and its staff members are dedicated to offering patients the most compassionate blood-draw experience possible. Whether they are treating a toddler or teenager, lab staff members have a "one-poke" goal for each patient.
EVENT DETAILS
WHAT: Rebecca Soni joins Erik and Stacey Rees in celebrating the Jessie Rees Foundation reception areaof the phlebotomy laboratory at CHOC Children's Hospital. The group will distribute toys in JoyJars to patients.
WHERE: CHOC Children's Hospital
1201 W. La Veta Ave., Orange, CA 92868
Media should check in at hospital reception for escort.
RSVP: Jeff Gibson, Jessie Rees Foundation, (949) 851-8511 jgibson(at)race(dot)com
WHEN: Monday, April 8, 10 a.m. to noon
About the Jessie Rees Foundation negu.org
Founded in 2011 by Jessie Rees and her family during her fight with inoperable brain cancer, the Foundation helps kids Never Ever Give Up in their quest for healing from cancer. Distributing Jessie's JoyJars© through 202 children's hospitals, and every Ronald McDonald House in the US, the Foundation has provided over 50,000 JoyJars to kids and families through the support of major corporate partners UPS, Life Technologies, youtheory and others. The Foundation has provided 100% of the JoyJars at no cost to the hospital or recipients and is completely funded through private donations. Contact Jeff Gibson (949) 851-8511 for more information.
About CHOC Children's:
Named one of the best children's hospitals by U.S. News & World Report (2012-2013), CHOC Children's is exclusively committed to the health and well-being of children through clinical expertise, advocacy, outreach and research that brings advanced treatment to pediatric patients. Affiliated with the University of California, Irvine, CHOC's regional healthcare network includes two state-of-the-art hospitals in Orange and Mission Viejo, several primary and specialty care clinics, a pediatric residency program, and four centers of excellence – The CHOC Children's Heart, Neuroscience, Orthopaedic and Hyundai Cancer Institutes. Visit http://www.choc.org for more information.
###