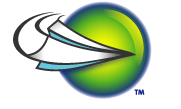 You really have to visit every meta-search site out there and then compare those results to be closer to the truly lowest fare available
London, United Kingdom (PRWEB UK) 8 April 2013
With airfares up more than 7% this spring, getting an early dose of summer sun could come with a bit of sticker shock for those who didn't book months ago.
Meta-search engines like Kayak, Fly.com and Tripadvisor - long the go-to for savvy travelers hoping to save on airfare – could provide spring travelers with a break from rising fares, as well as easy one stop shopping to compare airfares offered all over the internet. But what most deal seekers might not realize is that those meta-search sites might not be finding the cheapest flights available.
According to Shah Sid, CEO of search site cheapflightsfinder.com, those meta-search sites could be lulling online airfare shoppers into a false sense of savings. "You really have to visit every meta-search site out there and then compare those results to be closer to the truly lowest fare available," says Sid. "Which kind of defeats the convenience of using the meta-search in the first place, doesn't it?"
"What travelers need is an easy way to search all of those meta-sites," says Sid, "That's what we offer with our flight finder – a meta meta-search."
And, in a recent search for prices on two popular spring break routes: London-Mallorca and New York-Miami, cheapflightsfinder.com located flight options with fares up to an average of 30% less than the those produced by Tripadvisor, Fly.com and Kayak.
A search for round-trip New York to Miami fares on flights departing April 20th and returning the 27th produced fares averaging $206 on the meta-sites and $195 on cheapflightsfinder.com; a savings of 6%. A search for London to Mallorca round trip fares for the same dates produced fares averaging £88 on the meta sites, compared to £62 on cheapflightsfinder.com – a staggering 30% savings.
"Cheapflightsfinder.com is definitely the only site of its kind," says Shah, "and it's definitely the only place you know you are getting the widest possible picture of available fares."
To learn more, or to book a spring getaway, visit http://www.cheapflightsfinder.com
About CheapFlightsFinder.com
Launched in 2008, Cheapflightsfinder.com searches more than a dozen of the big-name meta-search sites and aggregates those results into a seamless list that travel shoppers can count on to be truly representative of the lowest fares available on the internet.