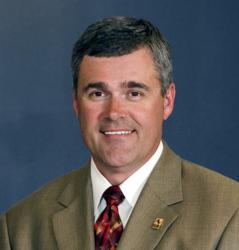 Gain insight into lawsuit defense strategies, the standard of care that the courts require, applicable industry standards and how they can both help and hurt you
Boise, ID (PRWEB) April 09, 2013
HFI Advisory Board Member, Russell J. Kendzior, president of the National Floor Safety Institute (NFSI), will lead an expert panel at the Risk Management Society RIMS2013 Annual Conference & Exhibition, in Los Angeles, on Tuesday, April 23, 2013, from 9:00 AM - 10:00 AM, on the topic, "How The New ANSI B101 Slip, Trip and Fall Prevention Standards Will Affect You." The goal is to help organizations position themselves to prevent slip, trip and fall litigation exposures, and to teach them about litigation trends and mitigation methods for incidents.
Mr. Kendzior will be joined by panelists David Ludwin, Product/General Liability Director, CNA Risk Control, and Gary Nesbit, Director of Risk & Insurance, Advance Auto Parts, as part of an extensive educational program consisting of more than 100 sessions in 11 categories at RIMS 2013.
According to the RIMS 2013 Session Overview of "How The New ANSI B101 Slip, Trip and Fall Prevention Standards Will Affect You" -
Slip, trip and fall lawsuits represent one of the fastest growing areas of personal injury litigation. With many Americans reaching retirement age - the most likely group to suffer a slip, trip and fall - each day, more incidents can be expected. The associated claims and litigation costs could reach $100 billion by the end of the decade. Gain insight into lawsuit defense strategies, the standard of care that the courts require, applicable industry standards and how they can both help and hurt you.
About The Healthy Facilities Institute (HFI)
The Healthy Facilities Institute (HFI) strives to provide authoritative information for creating and maintaining clean, healthy indoor environments. Since buildings are ecosystems, HFI works to address the many interrelated aspects of built environments — such as air, water, energy, materials and resources, green cleaning, indoor environmental quality, waste management, people and more — as an integrated or holistic system. Inasmuch as "Clean" is a metaphor for healthy indoor spaces; HFI also emphasizes prevention and removal of pollutants or contaminants to help ensure optimum conditions for living, learning and working.
About National Floor Safety Institute (NFSI)
The National Floor Safety Institute was founded in 1997 as a not-for-profit 501 (c)(3) organization whose mission is to aid in the prevention of slips, trips-and-falls through education, research, and standards development.
The NFSI is led by a fifteen-member Board of Directors representing product manufacturers, insurance underwriters, trade associations, and independent consultants.