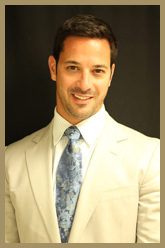 There is just not a good reason to place scars on the breast in an aesthetic intervention unless absolutely necessary.
Miami, Florida (PRWEB) April 08, 2013
Dr. Rian A. Maercks, a well renowned innovator and founder of The Maercks Institute, announced publicly that he has been routinely placing form stable anatomic implants through the axilla, or armpit, as part of his "Cold-Subfascial Breast AugmentationTM." This is exciting news as it has been just a year since the SIentra product was reapproved and only months for the Allergan Natrelle 410 implants. Dr. Maercks was an early adopter of these implants because of his favorable experience with anatomic shaped implants during his international work. "As soon as they were approved I ordered a full stock in my office. I still give patients a choice of implant but strongly recommend either Sientra highly cohesive implants of Allergan Natrelle style 410 implants."
Many surgeons are hesitant to use anatomic implants because of lack of experience or resistance to changing technique. Anatomic implants require a carefully designed pocket to avoid rotation, a problem not present with round shapes. Dr. Maercks favors the anatomically shaped implants because they fit perfectly into his unique technique called Cold-Subfascial Breast AugmentationTM. "In the Cold-Subfascial technique, a strong fascial layer is used to create a customized teardrop shape, the shaped implants fit perfectly like a puzzle piece, Its a match made in heaven."
There is widespread agreement that there are strong advantages to highly cohesive form stable implants, perhaps most importantly a drastic reduction in capsular contracture rates. The issue is that many surgeons believe a much larger incision is required for placement and in general it is thought that transaxillary placement is impossible. Thanks to Dr. Maercks Incredible international background and experience with the myriad of implants and placement techniques, transaxillary placement of these devices in his hands is routine. "There are so many misconceptions about the transaxillary approach. In my opinion, an endoscope just gets in the way. With the right equipment and technique the entire procedure can be completed safely, precisely and expeditiously with direct visualization. There is also plenty of room for an appropriately sized access incision within the dome of the implant that can be shortened with suture technique at the end of the case. There is just not a good reason to place scars on the breast in an aesthetic intervention unless absolutely necessary."
Other commonly posed concerns about tranaxillary placement are implant rotation and migration into the armpit or failure to lower the inframammary fold. Dr. Maercks feels that these concerns result from lacking appropriate equipment for access and failure to respect the transaxillary access limits. "When the transaxillary incision is started it is very important to stay high and superficial to preserve breast lymphatic drainage for the possible need of future breast cancer node screening. If this is done, there is consequently a geometric separation between the implant cavity and the transaxillary access and a high riding or axillary implant placement is averted."
Since Dr. Maercks public announcement days ago the buzz seems to be growing among the large population of women who desire the best product available for their breast augmentation and who do not want unsightly scars on their breasts. For this population, Dr. Maercks' Cold-Subfascial Breast Augmentation is a dream come true providing a beautiful enduring result with no evidence of surgery!
Dr. Maercks sees private consultations by appointment only at The Maercks Intitute in Miami's Design District. Consultation requests can be directed to (305) 328-8256 or Dr(dot)Rian(at)RianMaercksMD(dot)com