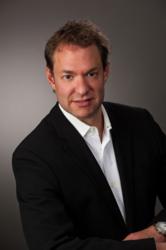 "I would not be surprised if [the Startup Visa program] becomes the main means business applicants come to Canada." - Michael Niren, Niren & Associates
Toronto, ON (PRWEB) April 08, 2013
On April 1, 2013, the Canadian government began accepting applications for the Start-Up Visa Program, and Toronto immigration law firm Niren & Associates is helping applicants streamline the application process.
In 2011 the government suspended the decades-old Federal Entrepreneur Program which was initiated to provide entrepreneurs who met a specific set of criteria with business visas to Canada. Applications are now being accepted for the new Start-Up Visa Program, designated to provide highly promising entrepreneurs worldwide with Canadian Visas.
This strategy aims to boost the Canadian economy by creating new jobs and bringing in innovative technologies to the marketplace.
The incentive of the new program is that it is designed to provide successful applicants with permanent residence status in as little as six months, far faster than previous time scales.
A condition to the visa, however, is that acceptance to the program is geared towards entrepreneurs who are successful at securing an investment from a designated Canadian Venture Capital Organization. Additionally, only 2750 visas have been allotted per year, and the program is currently only planned to run for 5 years.
Due to the limited number of applications and the competitive nature of the program, successful candidates will be those who submit their applications early.
Immigration attorney Michael Niren of Niren and Associates has said that his firm is already receiving a large volume of calls about the program. Read more of Niren's thoughts on the program here.
A mistake or omission on an application can result in its denial or delay, and a law firm with highly specific expertise in this field of immigration can ensure the highest possible success rate for applicants. Niren and Associates have over 30 years of experience dealing with business visas (including the older Entrepreneur Program), and their seasoned team of immigration lawyers are specifically equipped to deal with the new Start-Up Visa program. They monitor the application process from start to finish, providing a competitive edge against other applicants.
With the help of Niren and Associates, entrepreneurs who meet the criteria for the new visa program will be able to secure their spot in the application process as early as possible, increasing their overall chances for approval.