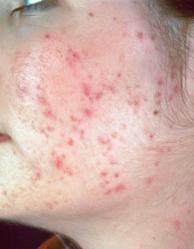 Acne is a debilitating and embarassing condition for those who suffer from it on a regular basis.
Bakersfield, California (PRWEB) April 09, 2013
Health and wellness retailer SpiritDetox.com has announced the publication of an article entitled "Clay as an Acne Solution: Rid Yourself of Acne and Skin Problems Once and for All." The new article joins the extensive database of articles on the SpiritDetox.com site that help people find natural solutions to common health and beauty concerns.
"Acne is a debilitating and embarrassing condition for those who suffer from it on a regular basis," stated Albert Milligan, the company's owner. "We have found that clay is a natural healer for the inflammation that causes acne, yet few people are aware of its use for this concern. With this article, we hope to help more people understand how living clay can heal their skin."
The article explains that hygiene is rarely the cause of acne problems. Instead, according to the article, the problems lie below the skin. That is why clay appears to be so helpful. It helps hydrate the skin and draw out toxins, which helps lessen breakouts and treat chronic acne problems.
"Many cleansing products are harsh and create increased problems with acne," warns Mr. Milligan. "This is not the case with clay, which is completely natural and promotes the body's own ability to heal."
About SpiritDetox.com
SpiritDetox.com is an online retailer that sells clay-based products, including detox products, supplements, beauty products and pet care products. For a full list of products offered or for more information on the power of healing clay, visit them at http://www.spiritdetox.com.