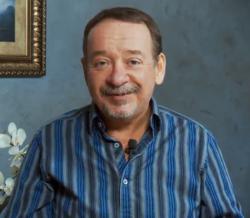 Every guy should learn how to hypnotize women
Las Vegas, NV (PRWEB) April 07, 2013
How to hypnotize women is the focus of a new seminar from RenegadeHypnotist.com.
Designed for men who want to spice up their sex life and their relationship by learning how to use hypnosis to give a woman more pleasure than she's ever known in her life. This 3-day seminar will be a hands-on training featuring Mark Cunningham a world renowned Hypnosis Trainer.
Men who attend will learn everything needed to easily hypnotize any woman.
Cunningham's long time students refer to his training method as 'Marknosis', which consists of Cunningham explaining the concept, telling teaching stories, followed by a demonstration. Then everyone gets a partner, does the exercise, and gets feedback from Mark Cunningham.
"My seminars are known for do-the-drills and get-the-skills," said Cunningham. "All you need is enthusiasm and a desire to learn."
The seminar is called the Renegade Hypnotist Fast-Start Seminar. And will be held at the MGM Grand Hotel in Las Vegas NV on June 14-16, 2013.
Cunningham has over 30,000 hours of clinical hypnosis experience, with mostly women clients, and developed his own method he calls Renegade Hypnosis. "My methods are cutting edge and definitely way beyond the mainstream of hypnotic technique" said Cunningham, "People said I went Renegade a long time ago, but I only care about what works."
Full details including a short video can be found on the How To Hypnotize Women Seminar information page on the RenegadeHypnotist.com website.
For more information on the seminar or for an interview with Mark Cunningham, contact Cassi Cunningham at the Trucor Inc. office at 419-882-8543.