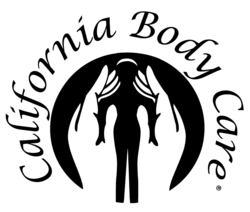 "We desire to make our products accessible to the widest possible market"
Paul Hanson, C.O.O., CBC
Moorpark, CA (PRWEB) April 09, 2013
Skin care products firm California Body Care (CBC) announces that it is continuing its $5.99 flat shipping rate for all orders under $75.
"We desire to make our products as accessible to the widest possible market," says California Body Care C.O.O. Paul Hanson, "and that means appealing to those customers who may not be large volume purchasers."
In addition to the $5.99 flat rate fee for purchases under $75, CBC will deliver such orders within 2-3 days. CBC does not charge for shipping on orders over $75, which are also delivered in 2-3 days to most U.S. areas.
CBC also announces that it has paired with Bongo International to make its products available all over the world and processing international orders seamless. CBC customers outside of the U.S. can register with Bongo, which provides them with a permanent U.S. and EU forwarding address, for only $5.00 USD. Registering with Bongo is quick and simple and can be done via CBC's website at http://www.californiabodycare.com.
Shopping on California Body Care's website is like having a personalized skin care consultant. Customers can search for the CBC products best suited to their unique needs based on price, skin type, and category. The CBC website also features a product usage chart, a blog, and the latest sales and specials.
Customers belonging to Club CBC can combine the savings they enjoy as club members with the flat-rate shipping to take advantage of the most competitive prices for CBC's high quality skin care products. Club CBC members enjoy access to exclusive offers, the latest products, and a detailed order history. The more Club CBC members buy, the more points they earn toward future purchases.
CBC's mission is to offer its valued customers premier skin care products based on healthy botanical ingredients for the most reasonable prices. CBC provides customers placing online orders with a secure server (SSL), and all information is protected against piracy. CBC does not share customer information with outside parties. CBC's comprehensive information protection policy can be accessed on the CBC website.
Queries may be directed via telephone at (805) 529-7597. CBC's mailing address is:
California Body Care
P.O. Box 105
Moorpark, CA 93020.