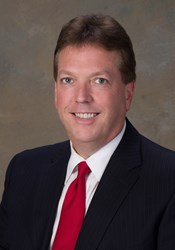 Forcing people to jump through hoops to give money to a crowdfunding project is a bad idea.
Tampa, FL (PRWEB) April 08, 2013
Crowdfunding Expert Kendall Almerico, the CEO of ClickStartMe, recently released five ways to use Twitter effectively in a crowdfunding campaign. The use of social media is vital to crowdfunding success, Almerico notes, but most people do not understand how to use Twitter effectively to accomplish crowdfunding goals.
"Twitter is perfect for crowdfunding, because of its reach and the speed with which news can be spread," the crowdfunding guru says. "But people really need to be aware of how Twitter works. Twitter and Facebook are two completely different animals."
Almerico released these five rules for using Twitter to promote a crowdfunding project.
1. Tweet everything posted on Facebook. "Don't assume that the people who read a Facebook post are the same people who read a Tweet," Almerico notes. "Post the same information on both because there are different audiences." Almerico says at the most basic, crowdfunders should link their Facebook account and Twitter account so that the posts on one show up on the other. But, Almerico warns not to just rely on this link, but instead to actually post everything about the crowdfunding project on both sites. One good reason is the links that will be provided. "Make sure every Tweet has a link directly to the crowdfunding project. If Facebook posts the Tweet automatically on Twitter, the link will go back to your Facebook page, not the crowdfunding project," Almerico says. "Forcing people to jump through hoops to contribute to a crowdfunding project is a bad idea."
2. Tweet several times a day, not just once. Twitter is a constantly moving target and sending one Tweet a day is not enough. Tweeting about the project at 8:00 in the morning and not again until the next day means 95% of your Twitter followers will not see the sole Tweet. Almerico suggests Tweeting at least 4 times a day, every day, at various times to catch everyone. "But make each message different so they do not become spammy," Almerico says. "No matter what you Tweet, be sure to give a link to the crowdfunding project in every link." For example, Almerico suggests daily Tweets to include thanking donors for contributions, progress reports and updates, links to media or blog coverage, announce the addition of new videos or rewards in addition to simply asking for donations and help sharing.
3. Ask people to retweet. The secret to obtaining viral Twitter reach is the retweet. But, people rarely retweet anything unless it is compelling news, or if they are asked to do so. "You would be surprised at how easy it is to get something retweeted by simply asking," Almerico says. "A call to action always helps." Almerico suggests adding either "Please Retweet" or "Please RT" before the crowdfunding project url in every Tweet.
4. Build relationships with others on Twitter through interaction. Assuming you already have followers on Twitter, make sure to interact with them. Sending them @messages and, more importantly, retweeting their Tweets helps build a relationship where the followers will be more likely to retweet the Tweets that help promote the crowdfunding project. Do the same with media sources and bloggers that are going to be asked to help.
5. Use hashtags to help spread the word. In the Twittersphere, hashtags allow anyone to find the crowdfunding project easily, which make it easier for Tweets to be retweeted and for word to spread. For a great article on how to use Twitter hashtags, check this out on Mashable.
Crowdfunding expert Kendall Almerico is the CEO of ClickStartMe.com, the upstart crowdfunding site that "puts the fun in crowdfunding" and is a JOBS Act expert. Kendall Almerico is available for interviews, media appearances and speaking opportunities about any aspect of crowdfunding.