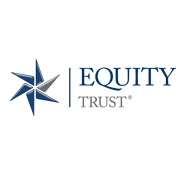 Rich will join us to share his experience with self-directed IRAs during a free webinar Tuesday, April 9, 2013 at 8 p.m. ET.
Cleveland, OH (PRWEB) April 08, 2013
For the second year, Equity Trust Company put out the call for examples of tax-free wealth building at its best, and once again, the company was flooded with stories of investors making double-digit (sometimes triple-digit!) profits in their IRAs, or finding unique, creatively conceived deals to benefit their retirement funds. A winner has been chosen, and he will share his profit-building strategies during an upcoming free webinar.
Equity Trust is thrilled to announce that Rich Alpert of eastern New Jersey is the 2012 Self-Directed Investor of the Year. Through his various self-directed deals, Rich showed some of the scope of possibilities when it comes to investing in alternatives with an IRA. His creative, enterprising deals included using his and several family members' retirement and education savings accounts to come up with the capital to fund an investment that would benefit all the accounts.
Rich's portfolio also illustrates the flexibility of IRAs which allow investors to participate in unique deals. For example, he has invested in a franchised FedEx delivery route using his retirement account.
The vehicle that makes Rich's wealth-building possible is a Self-Directed IRA, which enables an individual to invest his or her retirement savings in the stock market as well as alternative investments like real estate, renewable energy, precious metals and much more.
Rich will join us to share his experience with self-directed IRAs during a free webinar Tuesday, April 9, 2013 at 8 p.m. ET. During the webinar, he'll reveal what it took to get started with self-directed investing, the process he uses to find his deals and how the average investor can replicate them.
Rich will also share his winning strategies in-person during a special session at the Equity University Networking Conference, which will take place from September 19-23, 2013, at the Omni Orlando Resort at ChampionsGate. More details about the conference, which will feature more than 40 sessions and networking with more than 600 investors and educators, can be found at http://www.equity-university.com/NetCon.
About Equity Trust Company
Equity Trust Company, with its corporate headquarters in Greater Cleveland, Ohio and operations in Waco, Texas and Sioux Falls, South Dakota, is at the forefront of the self-directed retirement plan industry. The Company specializes in the custody of alternative assets in self-directed IRAs, Coverdell Education Accounts, Health Savings Accounts and qualified business retirement plans. Along with its affiliates, Equity Trust Company provides services to more than 130,000 individuals and businesses nationwide with approximately $12 billion in assets under custody. Since 1974, the company and its affiliates have helped investors make tax-free profits through education, innovation, and a commitment to understanding individual needs. Visit TrustETC.com for more information.
##