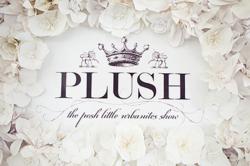 There are always challenges to doing business in any foreign country as each country has its unique business qualities, so I wanted to offer my expertise of experiencing potential pitfalls and the inherent rules of engagement.
Los Angeles, CA (PRWEB) April 08, 2013
Jina Park, CEO and Founder of PLUSH, the rapidly growing luxury baby and toddler trade and consumer show, offers advice to the juvenile industry looking for expansion and growth in China.
"There are always challenges to doing business in any foreign country as each country has its unique business qualities," said Jina Park, "I recently received tremendous feedback from our exhibitors regarding other juvenile industry trade shows moving in the direction of exhibiting and working in China, so I wanted to offer my expertise of experiencing potential pitfalls and the inherent rules of engagement."
1. Products can potentially be copied and even replaced by Chinese manufacturers. If an exhibitor's product is heavily dependent on costly R&D, with constant upgrades and revisions, staying ahead of Chinese copies can be a profitable, but frenetic endeavor. A product's shelf life ranges from 6-8 months before rip offs appear and huge reductions in product orders occur. If business owners have a product that they don't think needs revisions or upgrades, the product can be copied, revised, and finally replaced. Chinese manufacturers copying the product can replace it by flooding the market and advertising it as their own. This is currently happening to the auto industry and can happen to the juvenile industry as evidenced: http://english.caixin.com/2010-02-10/100117245.html
2. Big brands are not off limits. As seen with "Welcome to China's Fake Apple Store," just because a brand may be big in the United States does not mean it cannot be copied.
3. Be aware of how difficult and costly it is to transfer money out of China. Have a strategy to get the money made in China, out of China. The ideal scenario would be to hire a Chinese attorney to set up a business identity in China and open a business account in a Chinese bank. At the very least, a bank account in Hong Kong with an international bank that has branches in the United States should be acquired. China also has its own Internet and a near-impenetrable firewall. Therefore, any proceeds from Internet sales a company may make in China will be sent to the Bank of China for processing until that company pays the bank fees to wire their money out of the country. There is no Paypal, Ebay, or credit card processing avenues with Internet sales in China.
4. Having an entirely separate Chinese business entity avoids the double tax. U.S. companies without a valid Chinese entity, are taxed in China as well as in the U.S. for every dollar made in China.
5. Find a sponsor or benefactor in China. It is important to have a powerful, high-up contact in your network who is involved with the Chinese government. This way if anything goes wrong, a trusted source can look after the company's wellbeing.
6. International shipping must be taken into account. Remember that business owners may have to ship products into China and will need to quickly be educated on the methods. Hiring a 3rd-party freight forwarding company that can handle all shipping necessities can help with the shipping laws and nuances, but the costs are astronomical. Piggybacking is a great way to save money but it may deter from time efficiency as it can take months to ship goods. There is an alternative option of hiring a personal shipping company, but business owners must be ready to front a 20% deposit for the shipping, pay other upfront fees, insurance fees, post bonds, and demurrage fees. These are the fees a company's shipment pays as it waits in line at the port of destination. Daily rates can cost anywhere from $8,000 in China to $18,000 per day in Hong Kong. Shipping companies also have large minimums of 20,000 tons, but prefer working with 50,000 tons a month for a 2-year contract.
7. Success in China is an equation. To be successful in China, businesses must take into account the time spent traveling, working, and potentially even living in China. All of this comes as additional costs to those spent on setting up bank accounts, business entities, hiring lawyers, and shipping products. Setting up a business in China is all part of an equation that business owners must be willing to pay for success.
ABOUT PLUSH
PLUSH is a baby and toddler trade show dedicated to all the posh and eco-conscious retailers and parents who are continually setting the next big trend. Unlike other juvenile shows in the industry, PLUSH sets itself apart by being one step ahead, and selecting vendors that are worth the time and consideration. Jina Park uses endless research on what today's modern parents are seeking and finds the best, most innovative, eco-friendly, and luxurious products on the market, and places them all in one location for retailers, consumers, and media. PLUSH adds the incredible dimension of entertainment and mainstream media coverage and A-list celebrity marketing opportunities to a juveniles industry show. PLUSH 2012 had The Honest Company's Jessica Alba as their title sponsor, and previous celebrity hosts from 2011-2012 included Catt Sadler, Jason Kennedy, and John Salley.
The upcoming PLUSH 2013 show has now expanded to B2B with an upcoming 3-day trade show June 7th – 9th, 2013 at the Hyatt Regency Century Plaza, located at 2025 Avenue of the Stars, Los Angeles, CA 90067. Registration for PLUSH 2013 is now open. For more information: plushshow.com.