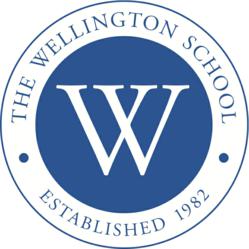 There's no greater professional satisfaction than helping the brightest minds of today pursue their passions and goals to become the fearless leaders of tomorrow.
Columbus, Ohio (PRWEB) April 09, 2013
The Wellington School, a private school in Columbus, Ohio for students preschool through grade 12, has been named #1 Top Workplace by Columbus CEO Magazine and 10TV.
The Top Workplaces are determined solely through employee feedback and are recognized for having exceptional workplace environments. The nomination process for the award began in late 2012 and included conducting employee surveys in order to select the finalists. Wellington earned the top spot in the mid-size organization category. The Wellington School is among only 50 Central Ohio companies named a Top Workplaces 2013 winner. All the recipients will be revealed at an awards reception on Thursday, April 18, at COSI.
"The Wellington School was founded in 1982 by a group of Columbus executives and entrepreneurs focused on offering students a different kind of educational experience and our school continues to follow in their tradition by providing employees with the freedom to explore big ideas," explained Head of School Robert Brisk. "I feel quite fortunate to be in a position where I'm continually inspired by colleagues and parents who all work very hard to encourage fearless learning. There's no greater professional satisfaction than helping the brightest minds of today pursue their passions and goals to become the fearless leaders of tomorrow."
Mary Potter is a middle school language arts teacher who has taught at Wellington for more than 25 years. "This place is not like a job, "explained Potter. "It's joyful, and there is truly no finer place to work."
The Wellington School is nationally known as a forward-thinking community with distinctive programming that includes:

Distinguished Faculty— More than 75 percent of Wellington's faculty holds advance degrees with an average teaching experience of 15 years. The student-teacher ratio is seven to one.
Integrated Curriculum—Students benefit from coordinated lessons that overlap disciplines.
Customized Curriculum—Students are able to discover, deepen, and broaden their individual passions.
Learning Beyond The Classroom—Students actively participate in authentic learning experiences that take them to research labs, farms, community service sites, government buildings, universities, and more.
A Culture That Embraces Diversity—The Wellington School affirms its commitment to multiculturalism by appreciating the value of differences and celebrating the diversity of its population.
Superior College Counseling—Wellington's extensive college search journey focuses on each student and his or her talents, interests, and needs. The matriculation list reflects and celebrates the diversity found in each senior class.
No-Cut Athletics—Athletics are an essential component of the Wellington educational experience. The school's no-cut athletics policy allows every student to participate in any sport he or she chooses. Wellington Athletics has turned out Division I recruits in lacrosse, soccer, basketball, and tennis.
World-Class Arts Program—Wellington's arts program empowers students to freely express themselves. Creative opportunities in theatre, music, and the visual arts allow unique talents to emerge and flourish.
About The Wellington School
The Wellington School is an independent, coeducational, preschool through grade 12, college-preparatory day school dedicated to preparing citizens who achieve, lead, and find fulfillment in a global community. The Wellington family expects integrity; fosters mutual respect; embraces diversity; inspires each person to discover and strive to meet his or her unique potential; and celebrates excellence in character, academics, the arts, and athletics. To learn more visit http://www.wellington.org.