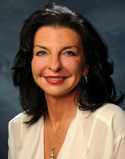 We recognize the commitment to supplier diversity embraced by corporations and governmental agencies and are confident in our ability to add diversity to the supply chain while exceeding customer expectations in the services we provide.
North Sioux City, SD (PRWEB) April 09, 2013
AEGIS FOOD TESTING Laboratories (AFTL), a leading independent microbiology and chemistry testing laboratory specializing in the food and beverage industries recently received national certification as a Women's Business Enterprise by the Women's Business Development Center-Minnesota (WBDC-MN), a regional certifying partner of the Women's Business Enterprise National Council (WBENC).
95% of AFTL's key management and scientists are women. This exceptional team of professional business women manage the operational, scientific and strategic aspects of the organization.
"AEGIS FOOD TESTING Laboratories is proud to receive WBENC certification," said Phyllis Antonacci, President/CEO. "We believe that WBENC certification will play a vital role in building strategic relationships with goverment agencies, corporations and suppliers. Additionally, we are honored to be a part of a group which helps to support the success of women owned businesses."
WBENC's national standard of certification implemented by the WBDC-MN is a rigorous process including an in-depth review of the business and site inspection. The certification process is designed to confirm the business is at least 51% owned, operated and controlled by a woman or women.
By including women owned businesses among their vendors, corporations, and government agencies demonstrate their commitment to fostering diversity and the continued development of their supplier/vendor diversity programs.
About AEGIS FOOD TESTING Laboratories is an independent, women owned and operated microbiology and chemistry food testing lab specializing in the food and beverage food industries] North Sioux City, South Dakota based Aegis Food Testing Laboratories (AFTL) provides ISO 17025 accredited independent microbiological and chemical testing services. In addition to supporting clients in their routine testing programs, AFTL offers Microbiological Research, Application and Consulting Services.
AEGIS FOOD TESTING Laboratories, along with the Research & Application Center and Corporate Office are located in North Sioux City, South Dakota, just a few miles from where the state connects with Iowa and Nebraska. The second state-of-the-science laboratory resides in Oklahoma City, Oklahoma, just 10 minutes from Will Rogers International Airport.
About WBENC
The Women's Business Enterprise National Council is the nation's third largest third party certifier of businesses owned and operated by women in the United States. WBENC is a resource for the more than 700 US companies and government agencies that rely on WBENC's certification as an integral part of their supplier diversity programs.