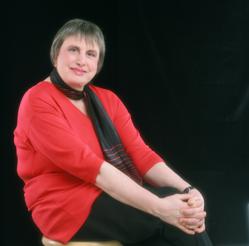 After selling a house, even if it is underwater, you could be stuck with a big tax bill -- and you can't discharge it in a bankruptcy for two to three years.
San Francisco, CA (PRWEB) April 08, 2013
Taxes on the sale of one's house can add insult to injury when one sells a house worth more than the original purchase price, even though the house is in default or underwater. That's because the taxable amount is figured on the difference between the current sale price and the original sales price, less allowable deductions, not on what one clears from the sale after the mortgage and equity line are deducted. While any exemptions due to living in the house as an individual or couple ($250,000 or $500,000 respectively) might be deducted, one still has to pay the taxes on the balance, after any improvements are deducted less any depreciation for using the house for a home office. It is a hard lesson author Gini Graham Scott discovered nearly a year after she was forced to move from her house in Oakland, because the Bank of America, Wells Fargo, and Citibank reduced her credit line by $40,000, though she had paid them all regularly, on the grounds her loan to value was too high.
Since the loss of credit meant she couldn't pay her mortgage and was in the early stages of foreclosure, Scott had an opportunity to sell her house as an alternative to staying as long as possible while not paying her mortgage and equity line and using a bankruptcy filing to prolong the process while saving funds to move on. At the time, selling seemed like a great way to get some money to move on, since she was able to make a small profit on the sale and find a flat to rent in San Francisco by paying six months in advance, since her credit was too bad to probably find a landlord to rent to her. But nearly a year later, just as she was turning her business of writing books and scripts for herself and clients around, she learned about the tax consequences of selling her house from her accountant. She could owe the government almost as much as her proceeds from the sale. That's because the tax is on the sale-purchase price difference – not on the sale proceeds – and the bankruptcy law makes it impossible to discharge anything owed to the government right away. "You have to wait two to three years after filing and not being able to pay your taxes to discharge them, so if you go bankrupt to discharge your other debts before then, you still owe Uncle Sam," as Scott explains.
However, many homeowners selling their homes don't realize this, so not only may they lose money when they sell a house that is underwater or subject to a pending foreclosure, but they could lose even more when they have to pay their tax bill, unless they have enough losses from a business or high enough costs of house improvements to apply to the sale-purchase price difference, less any home-office depreciation taken over the years – and then if they are stuck with a big tax bill they can't pay, they can't discharge for two to three years in a bankruptcy. Unfortunately, a big problem for long-time residents is not keeping complete tax records that go back one or two decades to show these improvements, though Scott has been trying to find whatever documents she can in her own case to reduce her tax bill if possible.
"It seems unfair," Scott notes. "Why try to sell your house when you are forced to in order to get out of debt, only to discover you are back in debt again because you have a big tax bill you can't get rid of for at least two or three years. Had I realized this at the time, I might have considered not selling my house, and many other homeowners might choose not to sell if they knew about the big tax bill they might get."
Scott's experience in dealing with the mortgage mess is described in her book: Living in Limbo: From the End to New Beginnings. And now she is planning a forthcoming series of articles and a book dealing with taxes and bankruptcy, and the millions of homeowners facing this problem. The crisis also inspired a series of short documentaries: Middle Class Homeless: Families in Trouble and Middle Class Homeless: The Crisis, as well as two music videos: Bad, Bad Banks and Credit Card Rap.
Gini Graham Scott is the founder of C hangemakers Publishing and Writing. Besides publishing over 30 books through Changemakers Publishing, the company helps others write, publish, and promote their own books. Scott received a PhD in Sociology from the University of California in Berkeley, a JD from the University of San Francisco Law School, and MAs in Anthropology, Mass Communications and Organizational/Consumer/Audience Behavior and Popular Culture and Lifestyles at California State University, East Bay. She is getting an additional MS in Recreation and Tourism in 2013. She has spoken about the topics of her books to many groups and the media, including appearances on Good Morning America, Oprah, and CNN.