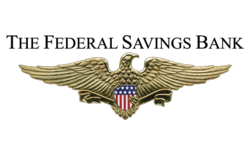 Home prices rose 1.1% in March
Chicago, IL (PRWEB) April 08, 2013
The Federal Savings Bank is excited to reference two recent sources to support the claim that housing is recovering. A recent Trulia Trends report claims that asking home prices rose 1.1% in March. In addition, the Trulia Price Monitor shows that by excluding foreclosures, housing prices are trending positively at the fastest rate since July 2011. The other source, DataQuick National Home Sales snapshot by DQNews.com, showed that US home sales increased by 3.4% week over week ending on April 4th.
The Trulia report implies that the housing market is on a steady growing pace as it posts housing prices rising 7.2% year-over-year but 3.5% just in the past 6 months. The top 5 markets that have experiences the highest year-over-year percentage change in single-family home prices are: Las Vegas (24.6%), Phoenix, AZ
(24.2%), Riverside-San Bernardino (15.6%), West Palm Beach (14.1%), and Orange County (13.7%).
The DataQuick report reconfirmed the notion that housing prices are growing on a year over year basis which is 5.5% from April 4th. "We use these different data providers to inform our perspective mortgage applicants, particularly veterans, on how well the housing market is recovering," says Nick, a bank at The Federal Savings Bank. The bank specializes in VA home loans which included many additional benefits not enjoyed under conventional loan methods.
Veterans are encourages to get pre-approved for a VA home loan as interested remain at decade lows across the nation. The advantage of this type of loan includes zero money down payment. "With housing on the prices on the rise, both locking in the lowest interest rate for the lowest down payment is the best opportunity for those who have option, whom are veterans," says Nick. The Department of Defense has also increased the basic allowance for housing on a year-over-year basis by 3.8% helping more veterans pay their housing needs. For more information on VA home loan, or to get the application process started visit: TheFederalSavingsBank.com.