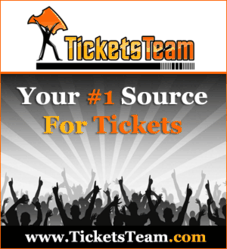 Fortunately, while sold out dates are inevitable, TicketsTeam.com still has Depeche Mode tour tickets available for the majority of venues.
Clarkston, MI (PRWEB) April 09, 2013
North American fans of the electronic music group Depeche Mode were delighted to learn that various cities throughout the United States were added to their recent Delta Machine World Tour. The United States wing of the tour begins officially in late August with a date on the 22nd in Clarkston, Michigan. The majority of the shows, however, are slated for September and includes venues throughout the United States, from Virginia to California. In total, eighteen shows have been planned thus far within the United States, with the potential for more to be added at a later date. Fans are encouraged to purchase Depeche Mode tickets early, as both promoters and brokers anticipate high demand as the tour dates approach.
Fans from California will be pleased to learn that there are over five shows planned within The Golden State for late September, including back-to-back dates at the Staples Center in Los Angeles on 9/28 and 9/29. Additionally, the tour covers various venues both large and small, and there is still ample opportunity for all fans regardless of their locales to purchase tickets for a nearby date. Tickets for Depeche Mode shows in Chicago, Brooklyn, St. Paul, and other cities are currently being sold through TicketsTeam.com As with many of the other highly anticipated music events planned for this late summer, the tickets for the Delta Machine Tour will eventually be sold out. So fans should buy as early as possible in order to avoid disappointment.
For the last thirty years, Depeche Mode has developed a loyal following among fans of electronic music. Since forming in 1980, the Essex based band has gone on to sell over one hundred million albums worldwide. Over forty eight of their songs have appeared on the UK singles charts. They are widely considered by critics and fans alike to be the best electronics band of all time. The majority of North American fans were first introduced to the group in 1989, when their hits "Personal Jesus" and "Enjoy The Silence" reached gold single status. Since then, they've continued to remain popular among a cult following of devoted listeners. The latest tour is planned in order to promote their recent studio album Delta Machine.
While tickets have been on sale for the summer tour for several days now, it isn't too late for fans to check out TicketsTeam.com for the latest available seats. Given the status of Depeche Mode as one of the most successful groups in the world today, it isn't surprising to see such high demand for these tickets. The group continues to be a large draw among older fans as well as younger ones who are just discovering their music. Fortunately, while sold out dates are inevitable, TicketsTeam.com still has Depeche Mode tour tickets available for the majority of venues.