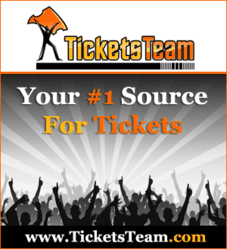 The Los Angeles Dodgers 2013 season tickets are on sale now, and numerous fans already have secured their seats. Check out TicketsTeam.com for available LA Dodgers 2013 Tickets.
Los Angeles, CA (PRWEB) April 13, 2013
As one of the most storied franchises in baseball, the season of the Los Angeles Dodgers, has begun and baseball fans are very excited to see what this year holds. The 2013 season is going to be very exciting and no one knows who's going to make the playoffs and win the World Series. With the new ownership this year, the big money power in baseball has clearly shifted west to Southern California. For some of the best deals online, check out TicketsTeam.com for Los Angeles Dodgers tickets.
Beyond all the pomp and situations and the shine of the sleek new stadium facelift, the Dodgers will have the weight of great hopes on their shoulders. Through the big trades and massive free agent gains the Dodgers are now in the role of odds-on picks.
This year's Dodgers team has been fused together with comparable players of the past years. They have the fresh lefthander, Clayton Kershaw, perhaps the Dodgers' most capable lefty since Sandy Koufax. Kershaw is joined at the top of the rotation by their big free agent signing, Zach Grienke, who could team with Kershaw to form a lefty/righty mixture not unlike Koufax and Don Drysdale. Then there's the slick fielding first baseman with a clutch bat in Adrian Gonzalez, the current version of Steve Garvey. In the outfield the Dodgers will soon have a strong Carl Crawford, giving them that Davy Lopes or Maury Wills player. Then at center field is Matt Kemp, who is soon to become one of the best players ever for the team.
For many in baseball the Dodgers represent the big-money Yankees reincarnated, all the way down to the skipper Don Mattingly, along with the big contracts and a huge payroll will also come a load of added anxiety. With most of the preseason publications picking the Dodgers to win the west, and many picking them to represent the NL in the World Series, the Dodgers will need to get off to a quick start. The opening three games versus the Giants will be a great chance to set the tone in the division.
TicketsTeam.com is one of best sources for discount concert, theater, sports and other event tickets. Consumers are able to pick from numerous sports games tickets, including MLB baseball, NBA basketball and NHL hockey. All tickets are backed by the customer satisfaction guarantee, so customers could order with confidence at no risk.