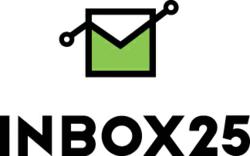 With full-featured packages beginning at $99 per month, our platform will finally make efficient Marketing Automation affordable. Bill Kahlert - SVP, INBOX25
New York, New York (PRWEB) April 09, 2013
INBOX25, a leading provider of cloud-based marketing solutions will expand into Marketing Automation with their newest platform (v4.0), unveiled today at SugarCon 2013.
INBOX25 v4.0 will be officially released on May 30th, although an early access program is being offered to a limited number of users, at no cost, on April 30th. Users can request to join the early access program online at inbox25.com/go4
For the first time, SugarCRM users will have access to a complete Marketing Automation platform without leaving their CRM. INBOX25 integrates tightly with SugarCRM to enable marketing teams to leverage all of their valuable CRM data, including leads, contacts, opportunities, tasks, quotes, contracts and more. The platform realigns marketing and sales teams with essential campaign tools to drive automated lead nurturing and tracking that provides crucial insight into prospects like never before. The new integration is designed to allow sales teams to focus exclusively on sales-ready leads, while automatically and simultaneously nurturing other potential prospects that may not be ready to purchase. With the new, comprehensive approach, sales agents will know where each prospect is in the sales cycle and where their time is best spent.
Additional Key features of INBOX25 4.0 include

Automated Nurturing and Drip Campaigns
Custom Scoring and Lifecycle Stages
Drag and Drop Landing Page Builder
Website Visitor Tracking
Complete Email Marketing Platform
Social Connect
Lead Management
Closed-Loop Reporting
"Our Marketing Automation platform closes the sales loop for SugarCRM users and provides essential tools and intelligence that will boost sales efficiency like never before," said Kevin Lawrie, Co-Founder and Director of Technology at INBOX25. "The tools in our new integration allow SugarCRM users to be as efficient as possible without sacrificing the personal touch and relationship building that ultimately converts leads into customers. We believe the SugarCRM Community offers the best opportunity for a comprehensive, affordable Marketing Automation solution to thrive and we're thrilled to be making this announcement at SugarCon."
"INBOX25 4.0 allows organizations of all shapes and sizes to have access to effective and cost-efficient Marketing Automation. With full-featured packages beginning at $99 per month, our platform will finally make efficient Marketing Automation affordable to everyone," said Bill Kahlert, SVP at inBOX25. "Small Businesses and Non-Profits have just as much to gain from efficient Marketing Automation as large companies. We understand those needs and believe that our comprehensive solution and affordable product will allow companies to grow and thrive."
INBOX25 is a proud sponsor of SugarCon 2013; SugarCRM's annual customer, developer, and partner conference, which brings together thousands of CRM users from all over the world. SugarCon will be hosted at the world-renowned Waldorf Astoria New York hotel, from April 8 through April 11. INBOX25 will be located at booth 309 during the conference expo and will be providing sneak-peaks of their Marketing Automation platform to show attendees.
About INBOX25
INBOX25, a premier cloud-based marketing platform, supports the online relationship marketing needs of thousands of companies around the world by delivering a comprehensive array of on-demand cloud-based software solutions along with an industry 1:1 solutions consultant program. Its software-as-a-service approach makes it easy and affordable for marketers to create, automate and execute lifecycle multi-channel marketing campaigns that are timely, relevant and measurable. Offering highly scalable tools supporting both high-volume B2C marketing initiatives as well as high-involvement B2B sales processes, INBOX25 delivers a robust solution not available elsewhere in the marketplace. INBOX25 provides online relationship marketing support to industry leading companies and institutions in verticals across the globe such as Education, High Tech, Healthcare, Manufacturing, Finance, and Consumer Product firms among others.
To get started today, create a free for life account at http://www.inbox25.com/ or call 888.898.7135 x249. You can also download our free SugarCRM module on SugarExchange.com.
About SugarCRM
SugarCRM democratizes customer engagement, empowering every professional who interacts with the customer to excel at their job. SugarCRM's market leading open Customer Relationship Management (CRM) platform delivers the agility, flexibility, and security required to equip each customer facing professional with the information and tools they need to effectively engage with their customer. SugarCRM applications have been downloaded more than 11 million times and currently help over 1.2 million end users across disciplines effectively engage their customers. Over 6,500 organizations have chosen SugarCRM's On-Site and Cloud Computing services over proprietary alternatives. SugarCRM has been recognized for its customer success and product innovation by CRM Magazine, InfoWorld and Customer Interaction Solutions.
For more information, call (408) 454-6900 or 1 87 SUGARCRM toll-free in the US, emailcontact(at)sugarcrm(dot)com, or visit http://www.sugarcrm.com. You can also connect with SugarCRM onFacebook, Twitter and YouTube.