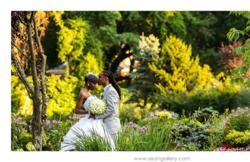 "if you search for a service provider's name and you can't find it online, that business is bound to go under, everyone is online and so should be your business." Ciaran Connolly, Co Founder of Profile Tree
Brooklyn, Newyork (PRWEB) April 09, 2013
When it comes to creating a successful event, passion is the one ingredient that cannot be missed. Dale West, Founder of Loving Details Wedding & Events Planning Services talks to Profile Tree about what makes a successful event and how to promote your small business.
According to West, the one most important Ingredient for an event planner is passion, it also counts that an events planner "must be patient and persistent, and never give up." West finds happiness and passion when planning a wedding or milestone event like Sweet 16 or anniversaries "it has a special meaning for the one celebrating them and I think it simply means you are also celebrating life."
Social Media plays a great role in West's business,"not only are you reaching more people but also you can advertise for yourself by showing pictures of your previous work, customers can get to know the person they are doing business with."
Ciaran Connolly, Co Founder of Profile Tree stresses the role of social media for any type of business "if you search for a service provider's name and you can't find it online, that business is bound to go under, everyone is online and so should be your business."
About ProfileTree: ProfileTree is a free listing service where self employed and small business owner can create an online marketing profile. Profile Tree's main goal is to help small business owners reach new customers every day with the most innovative online marketing tips and techniques. The website also enjoys sharing motivation photos for the self employed, helping with focus and drive. From professional wedding photographers to anyone offering a service - it can be listed online today.