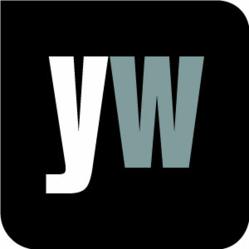 London, UK (PRWEB UK) 8 April 2013
When Helen Emms, author of recently released Dying to Live: A Personal Journey Through Terminal Illness Using Spiritual Logic, put the final touches to her book, she didn't know what to do next. She told Yourwellness Magazine that the death of her mother, on which the book is based, made her feel stuck in the past, reflecting on what she had lost rather than what she had to come.
For Helen, a more positive approach to grief was needed. "I reflected on Mum, reminiscing with sadness about times she had spent without her own mother, and as I looked at my daughter I realised that she knew nothing of all of this. To her, the world was bright, full of excitement, new experiences, things to learn and discover. To her, life was just beginning." Helen explained to Yourwellness Magazine that she had a choice; to live in the past or look to the future. She said that recognising this choice is at the heart of Spiritual-Logic, and helped her to remember her mother with celebration, rather than sadness.
Helen also gave Yourwellness Magazine five main affirmations to help readers engage their Spiritual-Logic, let go of grief and live in celebration:
1. Truly accept that all things come to an end, even loved ones.
2. Remember no one is perfect; people can only do their best and have to accept their human fallibilities.
3. Embrace the freedom that comes from letting go of control.
4. Live in gratitude, love and celebration for the good times, rather than regretting times that could have been.
5. Let go of negativity with love and respect for the messages it brings.
Carole Warren, an interfaith Minister and funeral celebrant, bought Helen's book. "I have read so many books about death, dying and bereavement and Helen's book definitely fills the gap for those looking to make sense of dying, death and the journey through loss. Helen shares a great concept in a very readable way that we can all understand."
Dying to Live: A Personal Journey Through Terminal Illness Using Spiritual Logic is published by Live It and retails at £14.99. The proceeds benefit UK charities Iain Rennie Hospice at Home, Brain Tumour Research and Brain Tumour UK.
For more information, visit the gateway to living well at http://www.yourwellness.com.