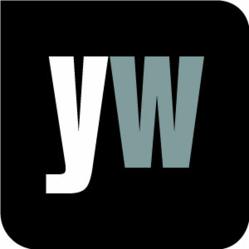 London, UK (PRWEB UK) 8 April 2013
In the UK, 61.3% of adults are obese or overweight. For nutritionist Fiona Kirk, author of widely successful So What the F*** Should I Eat? and new eBook version Eat, Live & Lose the Flab, this has led to surge in new research and fad diets, which tend to add more confusion than clarity for those who want to do something about their weight.
She explained to Yourwellness Magazine, "a number of interesting theories are being researched and investigated that may hold the key to reducing waistlines in time. But what does this mean for dieters? More confusion, more pressure to include foods in your diet that you can't stomach, more stress and, more often than not, more expense – it's a minefield! I don't have all the answers but I'm working on it and my aim is always the same; to cut through the confusion, not add to it."
Fiona also addressed the reasons why global waistlines are continuing to expand:
1. Calorie counting actually foils fat busting efforts. There is no scientific evidence that it works.
2. Celebrities lose weight quickly because they have an army of support and resources. Fiona's book provides common celebrity diet tricks that anyone can follow.
3. Wheat was considered a vital part of a healthy diet, but modern wheat consumption is sources from processed, fast and junk food, and so it does little other than make people fat, tired and tetchy.
4. Fats are not all created equal. Some are bad, some are good and some are fabulous!
5. Food cravings aren't a lack of willpower, but the brain's way of telling the body something – and it's important to listen.
eBook Eat, Live & Lose the Flab is available online for £7.99
Yourwellness magazine is distinctive in covering all aspects of wellbeing, from health and relationships, through fitness and family to work and finances. Yourwellness impartially explores all the options available from ancient to modern to scientific to holistic. To find out more, visit the gate way to living well at http://www.yourwellness.com.