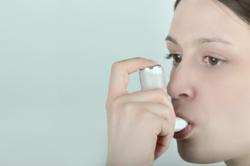 26 million Americans currently have the chronic respiratory disease we know as asthma.
(PRWEB) April 15, 2013
PURE Solutions NA, a leading manufacturer of hypoallergenic guestrooms, is commending the latest innovations produced by Asthmapolis, which are designed to alleviate and improve quality of life of asthma patients. The organization's latest project is the "hacking" of the common inhaler used by asthma and allergy sufferers in order to record relevant data.
According to PURE, Asthmapolis, which was launched in 2010 with the mission of improving the management of asthma for patients and healthcare professionals, has invented a snap-on, Bluetooth-enabled sensors designed to monitor the frequency, location and time of the day in which people use their inhalers. The technology is further enhanced with analytic reports, personalized feedback and iOS and Android apps to help patients and specialists look and recognize asthma triggers and trends in a much better light.
With all these new plugins added to the ordinary inhaler, attacks could be prevented because doctors will be able to utilize the collated data to distinguish which patients are more at risk or require further assistance in controlling symptoms.
Earlier research showed that the ability to collect real time data via the inhaler decreased the number of people with uncontrolled asthma and those not using inhalers on a regular basis by 50%. This ability to gather real time information will eliminate the practice in which doctors only analyze and start treatment after an attack takes place. The new inhaler technology could also eventually help save asthma patients from exponential medical bills.
A report published at techcrunch.com states that "26 million Americans currently have the chronic respiratory disease we know as asthma. Not only that, but the CDC tells us that the disease costs the U.S. $3,300 per person annually, and medical expenses associated with asthma have increased to about $56 billion (thanks to hospitalizations, emergency room visits and missed work), while over 10 percent of insured Americans are unable to afford their prescription medicines."
The team behind Asthmapolis looks forward to assisting public health organizations to achieve better evaluation in the effectiveness of asthma treatment/ management and look closer and more accurately into the workings and origins of asthma in individuals. The organization is offering cost-effective and efficient treatment solutions through its hardware and software products, making it possible for insurance providers and health plans to save around $4,000 to $6,000 yearly in healthcare costs.
With PURE's effort to continue innovating its hypoallergenic solutions and distributing these in hotels, homes and other indoor establishments worldwide, this emerging technology from Asthmapolis supports PURE's stand on asthma prevention, which focuses on healthy lifestyle, awareness and vigilance to combat suffering.
About PURE Solutions NA
PURE is a company who is committed to providing solutions that allow individuals to live a clean, quality lifestyle, at home or on the go. Aside from focusing on allergy-friendly options for the home as well as PURE Rooms, PURE is also working to bring their technology to schools, offices and retail outlets worldwide. PURE Solutions' innovative system for hotels and conference centers provides PURE rooms, an allergy-friendly room which results in indoor environments that have been treated to remove 98-100% of bacteria and viruses. The PURE room concept utilizes state-of-the-art purification techniques whereby each room is treated comprehensively to remove allergens and irritants from all surfaces, fabrics and air flow. Over 300 of the nation's top hotels have installed PURE to date and this system is being adopted at a rapid rate by hotels worldwide. Pure Solutions received the 2008 Innovator Award from The School of Hotel Administration at Cornell University. For further information, see http://www.pureroom.com.