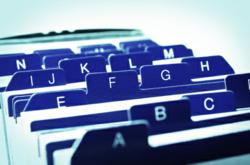 Already bookmarked and shared with my friends at med school. by Daniel Kiel
Havelock, New Zealand (PRWEB) April 09, 2013
Yeastinfection.org has published a list of one hundred great resources of information for both professionals and students of health science. In the contemporary age of fingertip technology, consulting diverse sources of information in the medical field helps professionals and students make more informed decisions in their practice and research in health.
As Dr. Eric Bakker notes in the introduction to 100 Useful Resources for Health Professionals and Students, health remains one of the biggest industries in the world today with annual research funds at major health institutes running in billions of dollars. Medical practitioners and health writers top the rank in earnings in their respective fields while a career in health remains the dream of millions of students. Dr. Bakker's list of resources for health professionals and students comes as an invaluable online guide to the best of the best in the field of health and medicine.
Information sources complied by Dr. Bakker for professionals and students include: official sources, academic journals, medical and health news websites, books, magazines, blogs, radio and television productions, films and videos, software applications, and medical/health networks. It is a complete online guide of practical utility for health professionals, students of health and/or medicine, and for anyone interested in exploring various issues related to public and personal health.
Though health is a vast field of study and practice worldwide, not many publications squeeze all helpful information in one place for guidance and reference. Dr. Eric Bakker has compiled the list of 100 Useful Resources for Health Professionals and Students to meet the need and interest of millions of professionals, students, and the general health-conscious readers. To access this list and more helpful information in medicine and health, visit Dr. Bakker's Yeastinfection.org.
About Dr. Eric Bakker ND
Dr. Eric Bakker N.D. is the clinical director of a New Zealand naturopathic clinic called "The Naturopaths". With nearly 25 years of clinical experience in natural and integrative forms of medicine, Dr. Bakker has pursued continuous post-graduate study in Australia, America, and India as well as in New Zealand. He also writes for the New Zealand Journal of Natural Medicine.