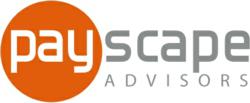 We are thrilled to enhance our online presence and are committed to expanding our online capabilities to better serve our technology partners and employees
Atlanta, GA (PRWEB) April 09, 2013
Leading financial technology company Payscape Advisors announced today the relaunch of http://www.payscape.com. The revamped site was developed to provide customers, partners, developers and prospective employees with a unique online experience within the payments industry and includes improved functionality, intuitive navigation, refreshed aesthetics, and a responsive interface optimized for any screen size.
The site reinforces Payscape's commitment to growth and innovation and highlights the company's pledge to offer businesses and partners open source payment products and SaaS based services.
"We did not just want to redesign a website, we wanted to redefine our space," says Jason Swenk, Chief Innovation Officer. "We wanted to show the world, prospective partners, and future employees that we are a groundbreaking fintech company offering cutting-edge payment technology."
In addition to both the modern and responsive design, Payscape.com emphasizes the company's unique culture, dynamic career and partnership opportunities, and its perspective on enterprising best business practices through its blog aptly titled Blog-O-Scape.
"We are thrilled to enhance our online presence and are committed to expanding our online capabilities to better serve our technology partners and employees," says Adam Bloomston, President and Chief Financial Officer.
To experience the revamped website and learn more about Payscape's products and services, visit http://www.payscape.com.
About Payscape Advisors
Payscape Advisors is the leading financial technology company dedicated to making it simple for business owners to collect money. We're a team of inspired entrepreneurs intent on disrupting the commoditized payment landscape with cutting-edge products and services, universal API integration, best-in-class customer service, strategic referral and technology partnerships, and a lifelong devotion to helping small to mid-size business owners increase cash flow. For more information on our products and services, please visit http://www.payscape.com.