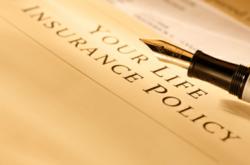 Cash Value Term is a practical option for our customers that want a policy with some flexibility.
Longwood, Florida (PRWEB) April 09, 2013
Teachers Insurance Specialists in Longwood Florida is excited to announce a new insurance product called Cash Value Term life insurance. "We are thrilled to offer this new type of life insurance. Cash Value Term is a practical option for our customers that want a policy with some flexibility," states Simone Baldwin owner/operator of Teachers Insurance Specialists.
A traditional level term insurance policy is ideal when consumer needs are kept to a twenty to thirty year duration, but life doesn't always go as planned. At the end of the traditional term period, if a client wants to continue their life insurance, they may find that the premium is going up over 1,000%.
Cash Value Term has more flexibility than traditional term life insurance and can ebb and flow with the ups and downs of life. Cash Value Term has yearly renewable term rates at the end of the level period as little as 30% of those in traditional term, so extending coverage is more reasonable. An additional feature of this new cash value term life insurance is that the reduced paid-up option can provide for the continuation of 50% of the initial death benefit with no additional premium required. If clients no longer need life insurance coverage, with cash value term coverage, they can get a nice lump sum payment of their cash value to use as they wish.
Teachers Insurance Specialists offer a variety of insurance products to both educators and non-educators in the state of Florida. Many Floridians have purchased insurance policies for auto, property and home insurance. The agents at Teachers Insurance Specialists are extremely versed in coaching consumers on how much insurance they need for their various assets.
"Insurance can be very complicated. We highly recommend consumers talk with us in person or over the phone for proper guidance. It's a shame that consumers can often end up with too much coverage or excessive coverage and end up spending more on their Florida insurance policy than necessary. At Teachers Insurance Specialists we strive to offer the most competitive insurance premiums with the most comprehensive policies" adds Baldwin.
For more Florida insurance information for auto, home, property and life visit: http://www.teachersinsurancespecialists.com or call (407) 622-6634 or e-mail Simone (dot) Baldwin (at) horacemann (dot) com.