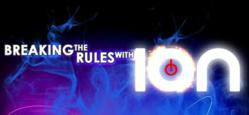 We are incredibly excited about our product launch, and knowing what kind of groups Infotec tends to attract, there couldn't be a better venue to show the world what Ion is all about
Omaha, NE (PRWEB) April 08, 2013
Cosentry, a leader in secure cloud computing and data center services, has announced today that it will launch a new service at the Infotec conference put on by the AIM Institute this April 16 and 17th at the CenturyLink Center in Omaha, NE. Cosentry will be featuring their new Ion Cloud Computing service during the Infotec, and sponsoring a celebratory banquet for attendees taking place at the end of the conference.
"Infotec is a very special conference for us, which is why we have chosen to participate, year after year." Said Rick Berger, Regional Director for Cosentry. "The level of industry expertise is high, the enthusiasm of the attendees is spectacular, and we love taking part in a conference that really has something to offer for every field of Information Technology. It is the perfect environment to release our new Ion cloud computing services."
Dustin Trager, Cosentry's director of Cloud Computing, will be giving a presentation at the conference which addresses the myths in the cloud computing industry, and details when a business should and should not be investing in cloud technology. Cosentry's Chief Technology Officer, Kevin Dohrmann, will also be taking part in the fun and educational "Quiz Bowl."
Cosentry and partner CenturyLink will have booths available at the conference. Cosentry's booth will feature live demonstrations of the new Ion CloudX cloud computing platform, allowing attendees to build their own virtual private data center on the show floor.
"We are incredibly excited about our product launch, and knowing what kind of groups Infotec tends to attract, there couldn't be a better venue to show the world what Ion is all about." Said Kevin Dohrmann, Chief Technical Officer with Cosentry. "And with Infotec featuring keynotes from Jeremy Gutsche, Marco Tempest, and Ben Vu, this year is shaping up to be just as informative and exciting as years past."
Infotec will be taking place April 16 and 17.