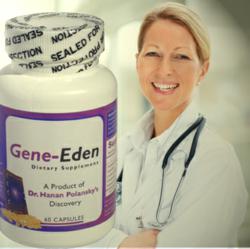 Boosting the immune system against latent viruses may help prevent many major diseases. - polyDNA
Rochester, NY (PRWEB) April 09, 2013
"People with issues in their immune system…will be at risk of acquiring HPV…and the current vaccine may not fully protect them," said Elizabeth Blackman, MPH, research specialist at Fox Chase Cancer Center. [1] Ms. Blackman is the lead author of a new study which confirms findings by polyDNA scientists among others.
The study reports that cancer-causing forms of the human papillomavirus (HPV) that are not included in the current HPV vaccines, Gardasil and Cervarix, infect many women with weak immune systems. This is significant since, "More than 40 types of HPV can infect the genital areas and at least 15 of these types are considered 'high risk,' meaning they can cause changes in cells that can lead to cancer."[1]
Moreover, the CDC notes that HPV is the most common sexually transmitted disease in the world today. [2] This means a high percentage of the population is at risk for acquiring an HPV infection not protected by Gardasil or Cervarix.
Ms. Blackman pointed to the solution to this problem when she noted that, "Protecting the immune system may prevent other diseases."[1]
What kind of diseases can potentially be prevented by boosting the immune system? The answer is diseases caused by HPV and many others.
In keeping with the discovery of Dr. Hanan Polansky, as outlined in his groundbreaking Purple Book entitled "Microcompetition with Foreign DNA and the Origin of Chronic Disease" [3], latent viruses are the cause of most major diseases including cancer, heart disease, diabetes and even obesity.
Thus, boosting the immune system against latent viruses may help prevent many major diseases. In addition, this may also help prevent infection with one of the 15 types of high-risk HPV.
polyDNA recommends that the public learn more about Gene-Eden-VIR, a natural HPV remedy designed to boost the immune system against the latent HPV virus.
A recent post marketing clinical study showed that 70% of Gene-Eden-VIR users reported a reduction in HPV symptoms, including genital warts and cervical dysplasia Doctors and the public can read the results of this study here: http://www.cbcd.net/Gene-Eden-VIR-Clinical-Study.php
To learn more about Gene-Eden-VIR, the only all natural, HPV remedy with scientific backing on the market today, visit: http://www.gene-eden-kill-virus.com
References:
[1] [2 [3 http://www.cbcd.net
###
polyDNA is a biotechnology company that develops dietary supplements using the unique scientific method developed by Dr. Hanan Polansky, which is based on Computer Intuition.
In addition to his unique scientific method, Dr. Polansky published the highly acclaimed scientific discovery, called Microcompetition with Foreign DNA. The discovery explains how foreign DNA fragments, and specifically, DNA of latent viruses, cause most major diseases.
polyDNA developed Gene-Eden-VIR , an antiviral natural remedy that helps the immune system kill latent viruses.