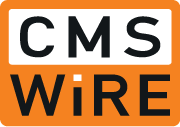 Customer communities offer a huge opportunity to drive reach, reduce costs and accelerate innovation. More importantly, they offer your customers a chance to play a new role in the business. - Bonnie Thomas, Dir Content Strategy, Lithium
(PRWEB) April 08, 2013
CMSWire.com, a web magazine focused on customer experience management, social business and document management, is holding a Google Hangout to discuss the role of customer communities in customer experience strategy.
Customer communities come in all shapes and sizes -- customer support, peer to peer information sharing, customer ideation. Businesses see these groups as an opportunity to build engagement, trust and value. But what do successful customer communities look like and what can organizations do to support them?
Join in on April 11th at 9:00 a.m. PDT / 12:00 p.m. EDT / 1600 GMT as CMSWire leads a discussion about this evolving relationship between businesses and their customer base.
These questions will shape the discussion:
1. There are many types of communities. What are the most important for organizational success today?
2. Business-owned customer communities are now a key element of CXM strategies. What are the top 3 benefits/values they bring to the organization and how are companies measuring this?
3. What practices and factors stand out that make customer communities healthy and productive?
4. What are some of the challenges related to creating and supporting customer communities?
5. How is the definition of customer communities evolving as more social and communication outlets pop up?
6. Ian Truscott suggests in a recent CMSWire article that the need to create customer communities is outdated and it comes down to a solid social media strategy. Agree?
The CMSWire team has assembled a panel of experts who will be sharing their field experiences.
The panelists include:

Joyce Davis, Community Manager, IBM Collaboration Solutions and Social Business
Kimberly Edwards, Senior Product Marketing Manager, OpenText
Rachel Happe, Co-founder, The Community Roundtable
Rob Howard, Founder and CTO, Telligent
Hangout Participation Guidance
The Hangout will be live streaming on the Hangout Event Page on CMSWire's Google Plus account and CMSWire's YouTube page. We will be live Tweeting highlights from the conversation on Twitter using the #cxmhangout hashtag.
Feel free to post questions on any of these outlets for our panelists.
Still confused on how to join? Check out our step by step instructions for all of the options to join the #CXMHangout.
About CMSWire
The CMSWire.com web magazine, published by Simpler Media Group, Inc., focuses on customer experience management, social business and information management practices and tools. The publication was founded in 2003 and currently has more than 300,000 monthly readers.