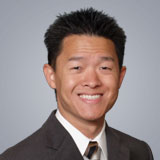 I find it rewarding when the smiles I shape improve my patients' self-confidence and have a lasting, positive impact.
Anaheim, CA (PRWEB) April 08, 2013
Residents in Anaheim, Bellflower, Carson and Torrance have a new option for affordable braces now that experienced orthodontist David Lee, DDS, MS, is joining four SmileCare locations. Patients can call 1-800-32-SMILE or visit http://www.SmileCareOrtho.com to schedule a free consultation.
Dr. Lee treats adults, teenagers and children starting at age seven, unless the child's doctor or dentist has recommended an earlier evaluation. The American Association of Orthodontists recommends children receive their first orthodontic consultation about age seven to spot any problems with jaw growth and emerging teeth. Dr. Lee offers a wide variety of orthodontic services including early treatment, traditional braces, clear bracket braces, Invisalign™ clear aligners and Clear Correct™ aligners to correct a variety of orthodontic problems including crowding, crossbite, open bite, protruding teeth, teeth that erupted in the wrong place, gaps between teeth and jaw misalignment.
"I enjoy the mechanical aspects of orthodontics and the positive changes I bring to my patients smiles," says Dr. Lee. "I find it rewarding when the smiles I shape improve my patients' self-confidence and have a lasting, positive impact."
Dr. Lee will coordinate orthodontic care with general dentists to help patients receive the treatment they need. For a limited time, Dr. Lee is offering special savings on traditional metal braces, clear-bracket braces and combination braces. Monthly payments start at $115 with $199 down on a 24-month treatment program. For more information, call one of these offices:
SmileCare Anaheim
1112 N. Magnolia Avenue
Anaheim, CA 92801
(714) 828-1211
SmileCare Bellflower
17240 Downey Avenue
Bellflower, CA 90706
(562) 531-0221
SmileCare Carson
923 West Carson Street
Torrance, CA 90502
(310) 533-1300
SmileCare Del Amo
550 E. Del Amo Boulevard
Carson, CA 90746
(310) 515-5672
Dr. Lee earned his Doctor of Dental Surgery degree plus his master's degree in orthodontics and dentofacial orthopedics at Loma Linda University in Loma Linda, CA. He is a member of the American Association of Orthodontists, American Dental Association, California Dental Association and the Pacific County Society of Orthodontists.
SmileCare accepts more than 200 types of insurance, plus offers financing plans. For more information about braces, clear aligners and other options to straighten crooked teeth, please visit http://www.SmileCareOrtho.com.
# # #
About SmileCare and Coast Dental
SmileCare Coast Dental of California, Dental Group of Adam Diasti DDS PC, with its professional associations, is one of the largest providers of general and specialty care in the United States with more than 180 affiliated practices operating as Coast Dental, SmileCare and Nevada Dental Associates in Florida, Georgia, California, Nevada and Texas. Coast Dental Services, Inc. is a privately-held practice management company that provides comprehensive, non-clinical business and administrative services to its affiliated practices. The company is headquartered in Tampa, Florida. For more information, visit http://www.CoastDental.com.
Disclaimers:
ADA D9310/D8080/D8090. Restrictions apply. Offer valid for patients without insurance, discount dental plans or SmilePlus®. Offer good in absence of gum disease. Standard 24-month treatment program; appliances not included. Ask office for promotional pricing on cases extending beyond 24 months. Down payment and monthly payments available to qualified applicants. Actual amounts may vary. Alternative financing also available. See office for details. Offer may be combined with other offers for which the patient is eligible. Minimum fee only. Fee may vary with complexity of case. The dentists and hygienists are employees or independent contractors of SmileCare Coast Dental of California, Dental Group of Adam Diasti DDS PC, (Adam Diasti, DDS, Lic. 60596). © 2013 Coast Dental. All rights reserved. SC-800346