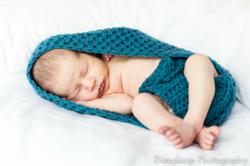 "I recommend doing promotions and competitions with giveaways that don't cost much but get so much reward when it comes to user interaction." Ciaran Connolly, Co Founder of ProfileTree
London, UK (PRWEB) April 10, 2013
Immortalizing every moment with someone's child is priceless, and that is exactly how Liya Zlotnik embraces her eye for children's innocent happy moment and turns it into a small business. In her interview with ProfileTree, she tells her story with how beauty is in the eyes of a photographer.
Liya told ProfileTree of her motivation to becoming a photographer where she left her Wall Street job to follow her passion as a photographer. She believes the success of her business is attributed to making her clients happy and truly shocked seeing the beauty of their children's photos.
Getting her business started did not come about without the internet and social media, when asked about the role of social media in her business she says "It's huge. I often run promotions aimed at various groups, such as new/expectant mums and I get tons of business that way."
When it comes to engaging social media platforms to support your business, Ciaran Connolly, Co-Founder of ProfileTree recommends using platforms such as Facebook to engage your fans in what has been happening in your business "I recommend doing promotions and competitions with giveaways that don't cost much but get so much reward when it comes to user interaction."
About ProfileTree: ProfileTree is a free listing service where self employed and small business owner can create an online marketing profile. Profile Tree's main goal is to help small business owners reach new customers every day with the most innovative online marketing tips and techniques.The website also enjoys sharing motivation photos for the self employed, helping with focus and drive. From professional wedding photographers to anyone offering a service - it can be listed online today.