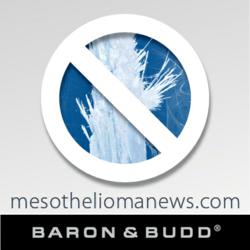 DALLAS (PRWEB) April 11, 2013
A team of Chilean scientists from The Centro de Estudios Cientificos (CECs), with Wolf Frommer, Director of Stanford University's Carnegie Institute, has perfected a new, non-invasive method of spotting mesothelioma in single cells in real time (instantly). This is the first non-invasive technique able to analyze molecular action in single cells; over the last decade more primitive measurements required a large number of enzymes in complex cell mixtures, assessed by diagnostic procedures such as PET scans (http://carnegiescience.edu/news/new_cancer_diagnostic_technique_debuts).
The new FRET technology utilizes a protein (bacteria) that latches onto selected DNA chains to gauge how genetic information passes between DNA and mRNA, shuttling between cells and into cell nuclei— as a way of producing and injecting the sensor. Tests aimed at three cell types: normal cells, tumor cells, and embryonic cells. The fluorescent light instantly revealed accurate lactate levels even in trace concentrations, offering "unprecedented sensitivity and range of detection," writes San Martin.
Last week marked ADAO's Annual Global Asbestos Awareness Week (GAAW), an international platform focusing global attention on the deadly health risks of asbestos. ADAO, along with platinum sponsor national mesothelioma law firm Baron and Budd, have also persistently called for accelerated research such as that now emerging from Chile, the U.S., the U.K. and Italy. To date 55 countries, including all member nations in the European Union, have passed a ban on asbestos. The U.S. is not among them and continues importing over two million pounds of chrysotile (white) asbestos each year for use in chlorine manufacturing, roofing materials, and undisclosed uses. (http://dpb.carnegiescience.edu/labs/frommer-lab)
Russell Budd, founder and managing shareholder of Baron and Budd, says, "The FRET technology is so staggering it is impossible to express its potential impact on mesothelioma and other rare cancers. This discovery carries immense hope for mesothelioma sufferers. This is what we wait for," Budd says.
Meanwhile U.K. scientists from the University of Edinburgh and Heriot-Walt University are hopeful that FRET sensors may one day assist in also treating rare cancers. British researchers are developing miniature chips, the size of an eyelash, for implanting into tumors. Inside the tumor, the sensor would enable doctors to eye ongoing changes— alerting them when radio and chemo treatments are needed
(http://www.fiercemedicaldevices.com/story/dx-extra-molecular-biosensor-diagnoses-cancer-spotting-high-lactate-levels/2013-03-18).
ADAO repeat platinum-level sponsor Baron and Budd has protected mesothelioma patients' rights for over 35 years visit http://baronandbudd.com/areas-of-practice/mesothelioma-attorney/ to learn more about the firm's mesothelioma lawyers.
About Baron & Budd
The national mesothelioma law firm of Baron & Budd, P.C. has a 35-year track record of "Protecting What's Right" for asbestos patients and their families. As one of the first law firms to triumph in litigating an asbestos lawsuit, Baron & Budd continues fiercely defending veterans, industry workers and others suffering from asbestos inhalation. Baron & Budd achieved the largest mesothelioma verdict ever in the state of Texas, a $55 million award for an asbestos patient and his family in El Paso, Texas. Contact Baron and Budd at 1.866.855.1229 for additional information on mesothelioma treatments, mesothelioma medical specialists, cancer centers, and mesothelioma attorneys.