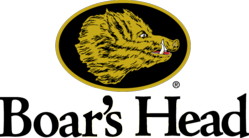 Sarasota, FL (PRWEB) April 09, 2013
Boar's Head Brand®, one of the nation's leading providers of premium delicatessen products, announces the return of the popular "Postcards from Bold" campaign for the month of April, just in time for spring. "Postcards from Bold" brings to life the global destinations that inspire the intense, sweet, spicy and savory flavors of Boar's Head Bold™ premium products.
Hosted on Facebook®, Boar's Head fans can embark on their own flavorful adventures from their computer or mobile device with no plane ticket or hotel reservation needed. Simply select one of eight unique postcard backdrops set in exotic locations including Brazil, Jamaica, Veracruz and the Baja Peninsula of Mexico. Select or upload a photo to populate the postcard faces and send the digital postcards to Facebook friends. The Boar's Head postcard app makes it fun and easy to share a virtual "wish you were here," with postcards ranging from "Shredding Waves in Baja" to "Falling in Love in Jamaica."
"This promotion is really about celebrating the transportive power of the authentic flavors of the Boar's Head Bold line of deli meats and cheeses," said RuthAnn LaMore, Director of Communications for Boar's Head Brand. "We're excited to provide our loyal fans a personalized way to virtually enjoy the exotic destinations behind Boar's Head Bold, and are proudly imprinting each postcard with the Boar's Head Genuine Quality stamp of approval."
The Boar's Head Bold line features four deli meats and cheeses including Jerk Turkey® Breast inspired by Jamaica, Chipotle Chicken Breast influenced by the Baja peninsula, 3 Pepper Colby Jack® Cheese inspired by Brazil, and Chipotle Gouda infusing the flavors of Veracruz, Mexico. These meats and cheeses go beyond the traditional sandwich. These intense flavors are a perfect way to spice up any recipes like Chipotle Chicken Mango Salad and Jerk Turkey Baked Egg Rolls.
The "Postcards from Bold" app will be hosted on Facebook throughout the month of April. Fans can begin their own flavor adventures at facebook.com/boarshead.
For more information about Boar's Head Bold, please visit: boarshead.com/bold.
About Boar's Head
Founded in 1905, Boar's Head has upheld a commitment to unwavering standards for quality for over a century, refusing to take shortcuts that compromise the integrity of its products for the sake of convenience or economy. What started with just a few products has grown to over 500, ranging from premium delicatessen meats, cheeses and condiments to an array of Italian and Old World Delicacies and foodservice items. All Boar's Head meats, cheeses and condiments contain no fillers, by-products, artificial colors or flavors, gluten or trans fat. For more information, visit http://www.boarshead.com or http://www.facebook.com/boarshead.