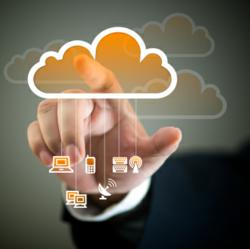 As organizations grow and acquire more equipment, they typically don't have the means or processes in place to track and manage all of it.
Bedford, NH (PRWEB) April 10, 2013
The promotion is in response to the increase in demand from smaller to mid-sized organizations that are looking to get an accurate accounting of their inventory and have sustainable results moving forward.
"As organizations grow and acquire more equipment, they typically don't have the means or processes in place to track and manage all of it," says Tom Boyle, a Lead Inventory Controller at Verasset. "These organizations need an accurate inventory of their equipment, as well as the means to keep it current moving forward," says Boyle.
Most organizations do not have the resources or know-how to perform an inventory count internally. Verasset will perform a complete physical inventory of assets, affix barcode labels, and supply customers with a free barcode system that will allow them to keep their inventory records up to date once the inventory service is completed.
The inventory services are performed quickly and accurately and have very little impact on the organizations daily operations. When it's completed, the results are loaded into a desktop asset tracking module provided with the barcode system.
The barcode system, which includes the easy to use backend asset tracking module (installed on your PC), a barcode enabled mobile computer, and mobile data collection software is ready-to-use out of the box and is very user friendly.
The system allows you to track a variety of attributes related to your assets. The mobile application enables users to conduct field audits, add new items to the database, as well as remove and update information. Then, simply sync the mobile computer to your PC, and the data you have entered into the mobile computer is automatically transferred and updates the backend system.
This is an automated means of tracking virtually anything from organizational items such as fixed assets, IT equipment, tools and machinery, vehicles, and documents.
Barcode systems eliminate human error and greatly reduce the time and manpower needed to efficiently track assets. Verasset customers using this system recognize a variety of benefits ranging from better utilization of assets, reduced labor costs, mitigation of loss and theft, to satisfying a variety of compliance regulations such as GASB, audit, SOX, and HIPPA.
About Verasset:
Verasset Corporation is a global leader in full life cycle asset management solutions. We integrate professional physical asset inventory services and data reconciliation, cutting edge software systems, and work with industry leading manufacturers to simplify automating the tracking and managing of assets throughout their lifespan.
We specialize in audit and compliance issues related to fixed assets, such as Sarbanes-Oxley (SOX) and GASB Statements 34 and 35 and have expertise with automatic data capture (ADC) technologies such as RFID (radio frequency identification), bar coding, and GPS.