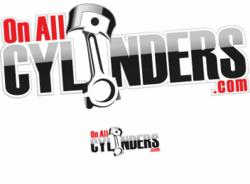 Tallmadge, OH (PRWEB) April 09, 2013
The Summit Racing/Factory Five Mk4 Roadster is designed to show you how easy it is to put together a killer ride using a Factory Five kit and parts from Summit Racing's vast inventory of parts and accessories. Summit Racing's tech experts put together Factory Five Part Combos that allow enthusiasts to duplicate the project—a 'recipe' of parts proven to make plenty of power for the track in a car that can be driven on the street.
Part Combos link: http://www.summitracing.com/search?keyword=Factory%20Five&dds=1&GroupBy=ProductName
Installment #4 covers the prep work involved in getting the Factory Five Mk4 fiberglass body ready for its coat of Summit Racing 2-Stage Killer Grey Metallic paint with Viper Red stripes. The article also covers trim fitment and panel gapping required for a professional-quality finish.
Link to article four: http://www.onallcylinders.com/2013/03/02/factory-fivesummit-racing-mk4-part-4/
Installment #5 wraps up the series by detailing the installation of the Factory Five kit's aluminum panels, seats, gauges, and wiring harness.
Link to article five: http://www.onallcylinders.com/2013/04/05/factory-fivesummit-racing-mk4-build-part-5-finishing-the-interior-and-other-details/
The first three Summit Racing/Factory Five Mk4 Roadster are also posted on OnAllCylinders.
Keyword: Factory Five/Summit Racing
About Summit Racing Equipment
Established in 1968, Summit Racing Equipment is the leading high performance parts and accessories company in the world. Summit Racing offers the largest selection, best prices, and best customer service in the high performance industry via catalogs, Internet, and Retail Super Stores. The company is headquartered in Tallmadge, Ohio with retail locations in Tallmadge, Ohio; Sparks, Nevada; and McDonough, Georgia.