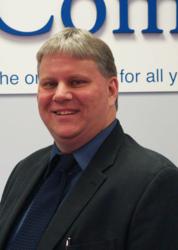 The focus in recent years has been on accumulating data, but now organizations are looking for ways to capitalize on the wealth of information they have. Workstations are an excellent, cost-effective way to do that.
Chicago, IL (PRWEB) April 09, 2013
With all of the benefits of desktop PCs and the high performance power that used to be found only in much larger computers, custom workstations are the future of office computing. John Samborski, CEO of Ace Computers, explained that custom computers, more specifically custom workstations, give organizations the significant added value of being able to choose exactly what they need without paying for features and add-ons that they don't.
"The focus in recent years has been on accumulating data, but now organizations are looking for ways to capitalize on the wealth of information they have," Samborski said. "Workstations are an excellent, cost-effective way to do that."
Even an entry-level workstation will offer up astonishing performance when compared to a desktop PC. In fact, the capabilities will more than justify the small additional cost. Industry experts say that because of significant increases in performance, capacity and reliability, a workstation is an excellent investment for many applications.
Custom workstations provide; processing power that is far superior to a desktop PC; at least 2x the memory of a desktop; massive storage (up to multiple terabytes); and faster graphic illustration by supporting professional-grade, rather than consumer-grade graphics cards.
Primary workstation applications include:

Finance: numerical/trend analysis
Business Intelligence and Analytics: numerical, statistical, trend applications
Research & Development: numerical computation, statistical analysis, visualization and numerical simulation
Higher Education: classroom tutorials and contracted research
Earth Sciences and Life Sciences: manipulating, analyzing and visualizing data
Engineering: numerical computation and visualization
Software Vendors / ISVs: modeling, forecasting, optimization and data mining
"Workstations are an especially good option for companies that rely on accurate statistical analysis, data visualization and forecasting." Samborski said. "But nearly all organizations can benefit in some way from the amazing capabilities of workstations."
Ace Computers LogiCAD family of workstations emphasize performance and expandability and are custom designed to satisfy the most demanding engineering, graphics, and business users. LogiCAD supports 2-8+ displays. The LogiCAD G Series features Intel Xeon E5 processors, PCIe 3.0 expandability, and USB 3.0 connectivity with high efficiency 80+ certified power supplies, while achieving EPEAT GOLD and ENERGY STAR 5.0 compliance.
The Intel Xeon Phi coprocessor 5110P, based on Intel's Many Integrated Core (MIC) architecture, complements the industry leading performance and energy-efficiency of the Intel Xeon processor E5 family to enable dramatic performance gains for the most demanding applications. It allows organization to achieve optimized performance for highly-parallel technical computing workloads, while maintaining a unified hardware and software environment. For more information on Ace Computers' workstations, visit: http://s423372962.onlinehome.us/acedemo/Product-LogiCAD.asp.
Multiple award-winning Ace Technology Partners (Ace Computers) is a Woman-Owned Small Business custom technology systems builder and reseller for the public sector as well as the commercial sector. It has been an industry leader since 1983. In addition to some of the finest academic institutions in the U.S., long-term clients include the U.S. Department of Energy and the U.S. Department of Defense. Ace Computers builds custom technology with the same components that top manufacturers use without the premium price. Its principal, recognized industry expert John Samborski, is an alumnus of Intel's prestigious board of advisors. In addition to its Greater Chicago headquarters, Ace Computers has locations in New Jersey, Wisconsin, Minnesota, Idaho, and Nevada. To contact Ace Computers, call 1-877-223-2667 or 1-847-952-6900 or visit http://www.acecomputers.com.
###
For media inquiries, contact Jean Van Rensselar at Smart PR Communications;
630-363-8081; jean(at)smartprcommunications(dot)com.
Visit the Media Room at: http://acecomputers.com/MediaRoom.asp
Multiple award-winning Ace Technology Partners (Ace Computers) is a Woman-Owned Small Business custom technology systems builder and reseller for the public sector as well as the commercial sector. It has been an industry leader since 1983. In addition to some of the finest academic institutions in the U.S., long-term clients include the U.S. Department of Energy and the U.S. Department of Defense. Ace Computers builds custom technology with the same components that top manufacturers use without the premium price. Its principal, recognized industry expert John Samborski, is an alumnus of Intel's prestigious board of advisors. In addition to its Greater Chicago headquarters, Ace Computers has locations in New Jersey, Wisconsin, Minnesota, Idaho, and Nevada. To contact Ace Computers, call 1-877-223-2667 or 1-847-952-6900 or visit http://www.acecomputers.com