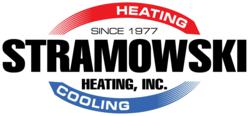 Oak Creek, WI (PRWEB) April 08, 2013
Milwaukee heating and cooling experts revamp website; Request an air conditioner tune up on Stramowski Heating's revamped website just in time for summer.
As Milwaukee's experts on heating and cooling, the site serves as a resource for homeowners on a variety of topics such as air conditioner tune ups and standard hot water boilers.
"We are excited to bring customers comprehensive content and a new digital face for Stramowski Heating and Air conditioning," says Phil Lorum, General Manager of Stramowski Heating.
Request air conditioner tune up
As the weather continues to warm up outside, it's the perfect time to request an air conditioner tune up. The new website makes this process for customers quick and easy way by accepting electronic air conditioner tune up requests at stramowski.com.
An air conditioner tune up prevents small problems from becoming big ones, says Lorum. Most air conditioner manufacturers recommend a yearly air conditioner tune up in order to ensure it continues to work properly.
Visit stramowski.com or call (414) 762-6457 24 hours a day, seven days a week for more information. Phone calls are taken by a live Stramowski employee and are transferred to an on-call Stramowski service technician when the office closes.
About Stramowski Heating
Stramowski Heating, 6508 S. Howell Ave., in Oak Creek, is the Milwaukee area's premiere heating and air conditioner repair, service and installation company. If you own a home and currently occupy that home and you need a heating repair or air conditioning repair, never pay an overtime charge. Stramowski Heating found that charging customers more for a heating repair or an air conditioning repair just for calling outside of "normal" business hours doesn't help our customers. In these tough times, we need to help our customers. Helping our customer solve problems by providing cost effective solutions is what we do!