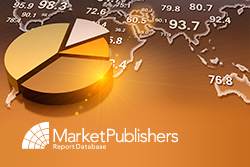 London, UK (PRWEB) April 08, 2013
In 2012, the world shipments of the lithium secondary batteries were estimated at over 4.9 billion cells. The largest shipments were registered in the third quarter – nearly 1.28 billion cells. Despite the growth expectation between Q3 and Q4, the total LIB shipments were steady given the decline of the demand for the cylindrical type LIBs from 495 million to 417 million cells. The polymer type LIB market sector enlarged from 242 million to 328 million cells during Q1-Q4 of 2012. This sector is likely to account for almost 33.5% of the total demand for IT applications.
Panasonic, Samsung SDI and LG Chem are the leading competitors in the global IT LIB market. Meanwhile, the most prominent Chinese companies such as ATL, Coslight, Lishen and B&K tend to increase their market shares.
New research report "LIBs for IT Applications: Market Analysis and Forecast, Comprehensive edition 2012" created by SNE Research has been recently published by Market Publishers Ltd.
Report Details:
Title: LIBs for IT Applications: Market Analysis and Forecast, Comprehensive edition 2012
Published: February, 2013
Pages: 153
Price: US$ 3,950.00
http://marketpublishers.com/report/software/application_software/comprehensive-edition-2012-libs-4-it-applications-market-analysis-n-forecast.html
The report provides an extensive guide to the global IT LIB market. It draws up a clear picture of the current situation on the market and outlines prevailing market trends. The study grants access to an in-depth analysis of the IT LIB market on a quarterly basis; presents all-round examination of the market; reviews the major market participants; and evaluates the competitive scenario. The report uncovers the shipment analyses by application, geography and manufacturer. The research contains supply chain management analysis of top 4 Taiwanese packers and vital data on the possible changes of prices for the cylindrical LIB. Moreover, the research study offers discussions of the prospects for the future market development along with demand forecasts.
Companies mentioned in the report: SAMSUNG SDI, LG CHEM, PANASONIC, SONY, MAXELL, ATL, BAK, BYD and LISHEN.
Report Scope:

Extensive examination of the global IT LIB market.
Detailed quarterly shipment assessment in terms of geography, application and manufacturers.
Shipment analysis for each manufacturer by application and client.
Supply chain management analysis of top 4 Taiwanese packers (by manufacturer and by client).
Global LIB market review and forecast.
Evaluation of the competitive landscape.
LIB shipment analysis by IT application sector and client.
Relevant information on the cylindrical 18650 LIB price changes.
More new market research reports by the publisher can be found at SNE Research page.