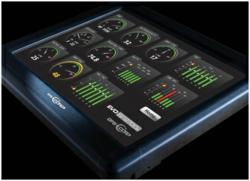 We are excited to be a part of the newer bi-fuel technology offered by GFS Corp and we strongly believe this is an excellent opportunity for our customers to experience substantial savings in fuel costs.

- Dick Davis, Depco
Houston, TX (PRWEB) April 11, 2013
Depco Power Systems, a leading provider of generator sets and marine and industrial engines, announced today that it is hosting a live demonstration of the state-of-the-art bi-fuel retrofit system offered from GFS Corp, May 7, 2013, at its corporate offices at 8123 Hillsboro Street in Houston, TX 77029.
Two sessions are scheduled, the first beginning at 10:30 a.m., with a product review followed at 11 with a live run. A question-and-answer session is slated for 11:30 a.m. to noon, followed by a barbecue lunch. The second session mirrors the first, beginning with a product review at 2 p.m., the live product run at 2:30; questions and answers are at 3 and beer and refreshments follow from 4 to 6 p.m.
Attendees will learn how to:

Blend natural gas into diesel engines
Operate stationary diesel engines safely on natural gas while maintaining rated power and performance
Perform plug and play on-site conversion
Reduce operating costs and extend emergency runtime
The bi-fuel system is designed for a variety of industrial applications ranging from emergency stand-by power to the most demanding continuous duty operations. The system is compatible with both constant- and variable-speed applications using either mechanical or electronic governing systems.
In addition to pipeline-supplied natural gas, the bi-fuel system from GFS Corp. is compatible with other fuels including wellhead gas, associated gas, biogas and coal-bed methane (CBM). The use of non-pipeline gas may require filtration and/or drying to ensure engine and system durability.
The bi-fuel system that will be showcased is compatible for the stationary power sector for use in the following applications:
Electric power generation
Emergency stand-by power
Prime power
Peak shaving
Load sharing
Co-generation
Oil and gas operation
Land and offshore electric drill rigs
Land and offshore hydraulic drill rigs
Mobile fracturing pumps
Crude pumps
The bi-fuel system from GFS is able to meet the demands of the most challenging industrial applications including oil and gas drilling, prime power, peak-shaving and critical stand-by power systems.
Transportation can be arranged to and from the event upon request.
For more information about the event and to register, visit http://events.r20.constantcontact.com/register/event?oeidk=a07e7855zscf9bb96d7&llr=knqaulmab
For more information about Depco, visit http://www.depco.com.