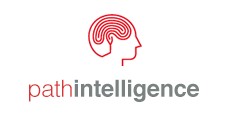 The main thing we tell High Street retailers who are looking to understand what makes consumers tick and boost customer loyalty is to engage shoppers
(PRWEB UK) 9 April 2013
Retail measurement technology company Path Intelligence, which effectively offers the equivalent of web analytics to High Street environments, understand that there has always been a blind spot when it comes to identifying what consumers want and do when they step into a store.
While websites allow for a range of tools for retailers to understand the behaviour and desires of customers, brick and mortar establishments often find it very tricky to know exactly what drives a person to make a purchase versus simply having a browse around.
To help retailers better get to grips with consumer behaviour, Path Intelligence offers three important tips about shoppers:
Social Relevance
People are tremendously influenced by the trends of the media and opinions of those in their life. An individual's decisions are significantly based on what they have seen, experienced or enjoyed, as well as on what others will think. Retailers can learn a great deal by communicating with customers in their stores to understand what they are specifically looking for. To put it differently, a store assistant will better be able to steer a walk-in to items that are appealing to them by asking what they are shopping for, such as for a particular event or person. While this may be obvious, Path Intelligence has seen many retailers lose out on valuable consumer understanding and sales opportunities by not encouraging their staff to take an interest in what motivates shoppers.
Sensory Marketing
It is a proven fact that consumers enjoy touching, smelling and tasting product samples – this sensory marketing encourages purchases. Costco for example became the fifth largest retailer in the US (and now have a growing popularity in the UK) by offering daily samples of their products, while high-end cosmetics companies know well that offering a makeover turns a walk-in who enters the store to purchase a tube of mascara into a loyal customer who buys an entire product range. While retailers of cosmetics, food, clothing and accessories can most easily boost their sales by offering a sensory experience, other retailers will need to get more creative with their showcasing but it is well worth their while - the power of the senses are important marketing tools, particularly with strong online competition increasingly gaining the attention of consumers.
Standing Out from the Crowd
Every retailer faces competition, whether from rival High Street brands or online. For this reason it is crucial to clearly define how to stand out in consumers' minds with unique and appealing promotions as well as with consistently fresh and interesting inventory displays. The maxim stands true for websites as well as brick and mortal shops – consumers have a wealth of choices available to them, so every retailer has just minutes to secure their attention.
VP of Sales & Marketing at Path Intelligence, Cyrus Gilbert-Rolfe, concluded: "The main thing we tell High Street retailers who are looking to understand what makes consumers tick and boost customer loyalty is to engage shoppers - communicate with them about their interests to discover what appeals to them, and always keep up with the market trends to be able to offer what is popular."