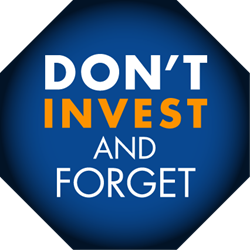 San Rafael, CA (PRWEB) April 09, 2013
Pat Vitucci, a Bay Area Independent Financial Advisor, will be conducting two special seminars/workshops in Santa Clara on Tuesday, April 9 at the Santa Clara Marriott at 7pm and Wednesday, April 10 at the Four Sheraton in San Rafael. Co-hosting the events will be Talk 910 KKSF and syndicated radio personality Bill Wattenburg. Bill has hosted his own late-night talk program in the San Francisco Bay Area for several years...and now syndicated nationwide.
"We provide these financial seminars at no cost and they are open to the public at various locations throughout the Bay Area during the year," said Vitucci. To find out about any of our locations and dates for any of our seminars, visit our web site at http://www.dontinvestandforget.com.
The Santa Clara and San Rafael evening seminars will cover asset management aimed at planning for retirement and ways to maximize savings on taxes.
Other important subjects will include estate planning, long-term care and life insurance, risk management and preservation of savings. Questions from the audience will also be included during the 1 1/2 hour presentation.
Pat Vitucci also hosts"YOUR FINANCIAL LIFE," an hour-long radio program on KDOW Radio, the Bay Area's all business format radio station. The program is heard Monday-Friday 10-11am at 1220 am on the dial. This program is heard throughout the Bay Area and allows listeners to call in and ask questions give comments.
"YOUR FINANCIAL LIFE" is also heard as a recorded version on Saturdays 8-9am.on Talk 910 KKSF in San Francisco.
Check other helpful financial articles:
What Is A Financial Advisor?
Ten Considerations In Financial Planning For Retirement
About Pat Vitucci
Independent financial advisor Pat Vitucci has provided financial advice for several radio and television stations in the San Francisco Bay Area for over 15 years. He also conducts seminars with other well known media personalities such as Len Tillem, Michael Finney, Brian Sussman, Jan Wahl, Brian Copeland and others. Pat has also lectured at many organizations, both civic and fraternal, and at numerous corporate-sponsored events.