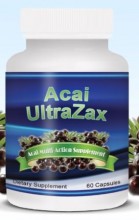 Port Saint Lucie, FL (PRWEB) April 10, 2013
BigNutrition announced today that it will be adding another ingredient to one of its popular products, Acai Ultrazax. Hoodia Gordonii will be another addition to the existing list of healthy ingredients that make up the weight loss supplement. Weight watchers are sure to greatly benefit from the said addition as this will further enhance their weight loss efforts.
About Hoodia Gordonii
Hoodia Gordonii is a cactus-like plant that grows in South Africa and Nambia. The hoodia plant has been long used by the indigenous people of South Africa for a number of health benefits. It is also widely used as an appetite suppressant.
The history of using this plant as an appetite suppressant goes back to when the indigenous South Africans used this to suppress their appetite on a long trek across the desert. The hoodia gordonii plant contains an active ingredient called P57, which promotes weight loss.
In buying a hoodia gordonii plant, you must inquire first of how long it was cultivated. The older the plant is, the higher the potency of the active ingredients. Hoodia Gordonii is a rare plant, it is hard to find. It is an expensive plant, estimated at $250 each and the price still continues to rise.  Only a handle of certified companies from South Africa distribute this plant. If you can't find a certificate from the company, chances are it is fake.
About Acai Ultrazax
Acai Ultrazax by BigNutrition has been popular all over the world because of its numerous benefits not only when it comes to weight loss but to a person's overall health as well. Acai Ultrazax can be found on Amazon or can be purchased direct from BigNutrition.com.