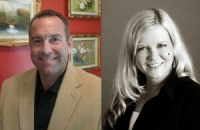 Healing victims and educating youth are the two most important fields of endeavor if we are going to eradicate modern slavery known as human trafficking.
Nashville, TN (PRWEB) April 09, 2013
Yvonne Williams, co-founder and President of Trafficking in America Task Force is proud to announce two new curriculum sources at the 2013 Trafficking In America Task Force.
Dr. J. DeGaglia of the International Professional Association for the Treatment of Trafficked Humans (I.P.A.T.T.H.) will launch a curriculum that has been written for the purpose of clinical healing for survivors of human trafficking at the 3rd national event May 23rd – 25th. With much soul-searching and a series of computer-generated queries, Dr. DeGaglia uncovered an almost complete lack of scientific inquiry into the proper mental health interventions needed for the victims of human trafficking. Pursuing that line of logic, and after consultation with experts in the field, they created an educational and research foundation called the International Professional Association for the Treatment of Trafficked Humans (I.P.A.T.T.H.). I.P.A.T.T.H. is dedicated to the scientific inquiry and investigation of the victims of human trafficking. The foundation will pursue a rigorous scientific standard utilizing the many talents of researchers, statisticians, psychiatrists, psychologists, social workers, counselors, case managers, nurses, attorneys, and other paraprofessionals. There is absolutely no way to approach this immensely complicated and comprehensive problem without the international cooperation and compliance of all professions into one multi-systemic team.
The first result of this investigation is the creation of a curriculum for professionals built around the research. The curriculum is envisioned as being the absolute gold standard in the field because it is derived from the participation of scores of victims with a host of standardized and normed mental health instruments. In this era of "evidence-based" results, this is absolutely the first -- and to the best knowledge of the writer, the only -- client-based research package ever implemented. To treat, one must first assess. And in turn, the assessment is only as good as the clinician and the tools.
Equally as important to conference attendees will be the introduction of National Educators to Stop Trafficking (NEST). With the theme of the 2013 conference, Creating a Culture Free of Slavery, educating our youth is paramount in this mission. NEST was created after a gathering in Minneapolis last fall of 8 NGO's across America that work to end modern slavery. The gathering took place due to the overwhelming evidence that sex trafficking can be stopped if America's youth are reached with the proper education about sex and the reality of human trafficking. The need for curriculum into America's schools and an effective method of meeting that need inspired the formation of NEST. Tamara Honeycutt, Coordinator for National Educators to Stop Trafficking (NEST) will launch the on-line warehouse of curriculum for educators.
Ms. Honeycutt is a licensed teacher, a volunteer for the AWARE program (also presenting their proven curriculum) and the coordinator for NEST. Tammie holds a Bachelor's Degree in Management and Communications and a Master's Degree in Teaching. In addition to her teaching duties, Tamara has been speaking to parents and teens about a variety of issues facing our children since 2005. The subjects include sex trafficking, pornography's role in the sex trafficking industry and internet/media safety. As the former Program Director for Aware, she was responsible for co-writing the Deceptions sex trafficking prevention program and working diligently to get these programs into schools.
About Trafficking in America Task Force
Trafficking in America Task Force is a 501c3 non-profit charitable organization and has been working since 2004 to educate the American population about the reality of the sale of American women, men, and children into sexual slavery for the profit and pleasure of their perpetrators, and that the forced labor trafficking of both adults and children is real in this country.
Our Vision is to help eliminate the human trafficking of women, men and minor children in America, and to provide a culture for our children free of sexual exploitation and slavery, where people know and own their own intrinsic value.