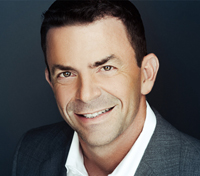 Personalized Medicine and Molecular Diagnostics are expected to be one of America's fastest-growing sectors during this decade
Miami Beach, FL (PRWEB) April 10, 2013
Slone Partners CEO Adam Slone and President Tara Kochis will present their ideas for securing top talent in the increasingly competitive, cost-conscious diagnostic and laboratory testing industries market, in a session at the Executive War College Conference in New Orleans, La. April 30.
Their presentation, "Grow, Sell, or Become Extinct," will provide executives a perspective from the point of view of a national recruiting firm on the importance of identifying and hiring the personnel who are essential to business growth and success.
"Personalized Medicine and Molecular Diagnostics are expected to be one of America's fastest-growing sectors during this decade," said Mr. Slone, "and the people that the diagnostic and laboratory testing industries hire will be the difference between winning in that environment or falling behind."
"Executives today have three mandates—do more, do it faster, do it with less," said Ms. Kochis. "A good company can usually accomplish two of those, but to do all three you need the very best people you can find. A gap in talent has greater consequences than in the past."
The presentation, at 8:00 am ET Tuesday, April 30, will also detail the positions most in demand today and offer specific guidelines on how to evaluate a recruitment firm.
The 18th Annual Executive War College Conference on Laboratory and Pathology Management will be held at the Sheraton New Orleans Hotel April 30-May 1. More details are available at the conference website.
About Slone Partners:
Slone Partners is a premier national recruitment firm that specializes in delivering top executive, management, and sales talent for the diagnostic and laboratory testing industries, with an expertise in molecular diagnostics and anatomic pathology. It draws upon a broad network of industry talent and a management team with direct experience in the diagnostic and laboratory testing industries to identify and recruit only the top candidates for its clients.