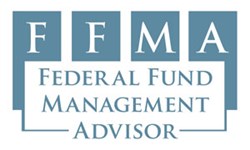 Washington, DC (PRWEB) April 09, 2013
Bob Lloyd — principal of Federal Fund Management Advisor and a respected authority on policies and practices affecting the award, administration and audit of federal grants and contracts — will present a timely and practical "deep dive" into the current and future requirements for subawarding federal funds in "Subaward Management and Monitoring: Doing It Right — Now and Into the Future," the latest webinar from Federal Fund Management Advisor.
For many organizations that receive federal grants and cooperative agreements, some of the funding they receive from the federal government gets packaged up and subawarded to other organizations to help carry out programs. These "pass-through entities" are expected to make sure that their subrecipients spend the federal money properly, and recently issued Office of Management and Budget proposals to reform federal grant management reinforce this expectation.
In addition to consolidating all of its existing diverse guidance about subrecipient management and monitoring in a single location, OMB plans to relieve lots of organizations (many of them subrecipients) from the need to have a single audit of federal awards by raising the threshold that triggers that requirement. Nevertheless, OMB plans to continue to tell independent auditors to look closely at a pass-through entity's compliance with subrecipient monitoring policies.
More than a few pass-through entities are already complaining that they'll be between a rock and a hard place if those policy changes happen. But, regardless of how the proposed policy changes play out, the fundamental fact is that subrecipient monitoring is going to continue to represent a challenge that requires balancing risk, multiple techniques of differing effectiveness, and available resources.
This April 18 webinar will help organizations meet that current challenge and address what are likely to be the future ones. Participants will learn:

What OMB has in mind for future subrecipient management and monitoring policy
What's likely to change and what's likely to stay the same
How to use federal guidance for differentiating between subrecipients and vendors
How to conduct pre-award due diligence that assesses risk and assures smart award decisions
How to fashion subgrant agreements containing required features and strong controls
How organizations can makes sense of their subrecipient "universe"
What tools and techniques are effective for post-award monitoring
How to assure that subrecipients perform required audits
How to make effective decisions about subrecipient audit findings and track corrective action
How to report subawards under the Federal Fund Accountability and Transparency Act (FFATA)
How to roll subaward expenditures up onto your financial reports to awarding agencies
Visit http://federalfundmanagement.com/webinars/wg309_041813 for more details and registration information.
Webinar presenter Bob Lloyd is a respected authority on policies and practices affecting the award, administration and oversight of federal grants, contracts and subawards. Mr. Lloyd has more than 40 years of experience in federal award implementation. Prior to starting his management consulting practice in Washington, D.C., in 1982, he served as the executive director of the Grants Management Advisory Service and held staff positions in two large federally funded organizations. Since then, he has been a consultant, trainer or advisor to award and audit units in 16 federal award-making departments and agencies, and to recipient and subrecipient organizations and their professional advisors located in all 50 states, the District of Columbia, several U.S. territories and 18 foreign countries. He is the principal author of several reference works on federal grants management and audits, and currently serves as contributing editor to Federal Grants News and Federal Auditing News, published jointly by Atlantic Information Services and NACUBO. He also is a Charter Life Member of the National Grants Management Association and served on its Board of Directors for five years.
Attendees of the Live Webinar Can Earn Up to 1.5 CPE Credits
Federal Fund Management Advisor is registered with the National Association of State Boards of Accountancy (NASBA) as a sponsor of continuing professional education on the National Registry of CPE Sponsors. State boards of accountancy have final authority on the acceptance of individual courses for CPE credit. Complaints regarding registered sponsors may be submitted to the National Registry of CPE Sponsors through its website: http://www.learningmarket.org.
About Federal Fund Management Advisor
Federal Fund Management Advisor is an organization that sponsors Federal Funding webinars and delivers free Federal Funding E-Strategies. Go to http://www.FederalFundManagement.com to read the latest E-Strategy, "How Likely Are the Feds to Audit Your Grant?"