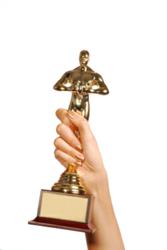 Seymour, Connecticut (PRWEB) April 09, 2013
Ragan's PR Daily has recognized Basement Systems, Inc. with the 2012 Best Philanthropy Communications Award for their work with Junior Achievement of Western Connecticut.
Basement Systems helped the business-oriented youth club by producing videos, at no charge, to promote the organization's four areas of focus: financial literacy, entrepreneurship, work readiness and staying in school. The goal of the campaign was to increase awareness and educate the community about the Junior Achievement's benefits to local youth.
The Ragan Awards are among the most prestigious in the public relations and corporate communications industry. Every year, Ragan's PR Daily awards the best of the best across several industries. Basement Systems was named as a winner in their 2012 Corporate Social Responsibility Awards, which recognizes companies that go above and beyond to do something good for others; in their case, for Junior Achievement.
The videos were narrated by the young members of the local chapter of Junior Achievement and highlight the future entrepreneurs who have big dreams despite a tough economy. Thanks to the organization, they will now have the skills and knowledge to overcome obstacles and make smart choices when it comes to their academic and financial futures.
Founded in 1946, Junior Achievement of Western Connecticut has reached nearly 300,000 students in grades K through 12. The organization brings together volunteers from the local business community to partner with classroom teachers to prepare students for the work and academic worlds.
Basement Systems is an international network of basement waterproofing, crawl space repair and basement finishing contractors, led by Company Founder and President, Larry Janesky. In operation for over 20 year , the company has 27-patented basement and crawl space products.