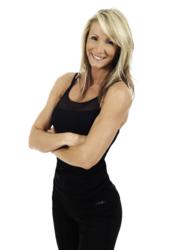 Elizabethtown, KY (PRWEB) April 08, 2013
Holly Rigsby, owner and founder of Fit Yummy Mummy, has just announced that her company is launching its first ever coaching certification. The FYM Coaching Certification will teach people how to train women using the FYM fat loss system.
"As Fit Yummy Mummy has grown, it has become an entire community of people engaged in improving women's health," Rigsby says. "These moms are transforming their bodies and getting in better shape than ever, while being the prime example of good health and fitness to their children."
However, as Fit Yummy Mummy has grown, Rigsby has seen a rise in the demand for direct one on one coaching that uses the principles and programming of Fit Yummy Mummy.
Despite offering free workout blog posts, posting fat loss recipes for busy moms, and recording postpartum workout videos on YouTube, Rigsby sees a need in the fitness industry for fitness coaches trained in the techniques of Fit Yummy Mummy.
"There are a lot of good coaches out there, especially ones who cater to an audience of elite athletes and sports players," Rigsby offers. "But there needs to be more of a focus on the specific needs and goals of women who have kids and are trying to tone their trouble spots."
As a result of this gap in the fitness industry, Rigsby's company has created its first ever coaching certification.
The Fit Yummy Mummy Coaching Certification is geared toward people who want to help moms in their community get in shape, make a real difference in people's lives, and be a part of a unique group of people striving to help women take charge of their health and fitness.
The Fit Yummy Mummy Coaching Certification provides people with the knowledge and tools needed to design workouts, market their programs, earn income via training, and make a difference in the community.
The Certification handbook is a downloadable guide featuring seven chapters that cover important topics in busy mom fat loss training, including basic anatomy and physiology, an exercise guide, program design, nutrition for busy moms, and motivation strategies and principles.
The Fit Yummy Mummy Coaching Certification is available now. For more information, visit http://fymcertification.com/.
About Holly Rigsby: Holly Rigsby is the Co-Owner of Fit Yummy Mummy. She offers her clients a variety of training products to help them burn fat and writes a fitness blog for FYM.
Fit Yummy Mummy is part of the Fitness Consulting Group family of companies. FYM releases fitness products for moms looking to burn fat and get in shape. It also offers workout tips through its blog.
For more information on Fit Yummy Mummy, visit: http://getfitandyummy.com.