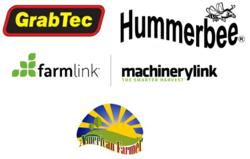 Jupiter, FL (PRWEB) April 08, 2013
DMG Productions announced today that an upcoming episode of American Farmer, centered on innovations in the agriculture industry, will air on Tuesday, April 9, 2013, at 8:30 a.m. EST on RFD-TV.
In this episode, American Farmer will explore MachineryLink's combine rental business and data analytics platform, helping growers improve their financial performance and efficiency within their operation. Audiences will learn about the company's proprietary data analytics platform, FarmLink, which provides customers with information that enables them to make better grain marketing decisions.
American Farmer will also feature A&O Forklift, creators of the Hummerbee line of rough terrain articulated forklifts used by beekeepers worldwide for pollination and honey production. Viewers will be educated on this innovative, time-saving machine that is revolutionizing the beekeeping industry.
In addition, viewers will be taken behind the scenes, to learn about Agile Manufacturing. Audiences will gain insight into how computer-aided modeling and advanced CNC and robotic manufacturing equipment bring products like the Miller Loader and GrabTec to life.
"These companies are truly helping to advance the world of agriculture." said Charles Cowan, producer for American Farmer. "The addition of new technologies and innovations such as these are making farm-life easier and more cost effective for people throughout the industry. I'm thrilled to be able to introduce such vital information to our viewers."
About American Farmer:
American Farmer is a breakthrough program on a mission to showcase the latest advancements in agriculture and farming. From seed to harvest, livestock and more, our producers have traveled the country covering the people, places and issues impacting all areas of farm country.
American Farmer airs Tuesdays at 8:30am EST on RFD-TV as well as Saturdays at 1:30pm and Midnight EST on RURAL-TV.
For more information visit: http://www.americanfarmertv.com or call (866) 496-4065.
Media Contact:
Charlie Cowan, Producer
(866) 496-4065 x 875
charlie(at)americanfarmertv(dot)com