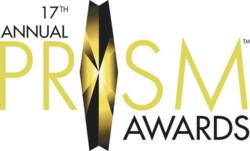 Powerful stories about mental health not only raise public awareness, but may also encourage people to recognize and address these issues in their personal lives.

--Dr. Drew Pinsky
Los Angeles, CA (PRWEB) April 08, 2013
Stars, writers, producers, directors and entertainment executives are turning out for the Entertainment Industries Council, Inc. (EIC) 17th Annual PRISM Awards, honoring depictions of mental health and substance use disorders. The annual ceremony recognizing the best in television, news, film, music and comic book entertainment will be held in Beverly Hills, CA on April 25, 2013. The premiere of the PRISM Showcase television special on flagship airing partner FX will take place on September 14th as part of National Recovery Month.
Scheduled to participate are Mark Harmon (NCIS), Dr. Drew Pinsky (Dr. Drew On Call), SAG-AFTRA Co-President Ken Howard, Mark Valley and Windell Middlebrooks (Body of Proof), Emmy nominees Jean Smart, Mariette Hartley and Sharon Lawrence, Ben McKenzie and Michael Cudlitz (Southland), Tamala Jones (Castle), A.J. Cook (Criminal Minds), Tim Kang (The Mentalist), Linda Cardellini (Return), Bruce Boxleitner (Tron: Legacy), Dee Wallace, Brett Gelman (Go On), Max Burkholder (Parenthood), David Mazouz (Touch), Ernie Hudson (Last Resort), Lisa Guerrero (Inside Edition), Kate Linder (The Young and the Restless), Carly Steel (TV Guide Network), Danielle Nicolette (Family Tools), Mackenzie Phillips, and the voice of the PRISM Awards, Shadoe Stevens.
"Powerful stories about mental health not only raise public awareness, but may also encourage people to recognize and address these issues in their personal lives. PRISM Awards aggregate these topics from media and spotlight the impact our industry has to create positive change in people's lives," said Dr. Drew Pinsky, TV host and longtime PRISM Awards supporter and current nominee for Dr. Drew on Call and Rehab with Dr. Drew: Season 6.
The PRISM Awards have honored the entertainment industry's efforts to entertain and accurately portray mental health issues since they were first established by the Entertainment Industries Council in 1997. PRISM stems from EIC's mission to encourage the entertainment industry to more effectively address major health and social issues, and to promote and recognize the industry's accomplishments in depicting these issues successfully.
"The new national conversation surrounding mental health is unprecedented. The 400 plus submissions scored and nominees reviewed by the Nomination Review Committee represent the foundation of this movement which, with greater commitment to accuracy in entertainment media and journalism, will shine a spotlight on these issues and better enable family and community conversation about mental health, and, hopefully, encourage individuals in need to seek help," said Brian Dyak, President and CEO of EIC.
Among the mental health nominees are the films Least Among Saints, Return, and Silver Linings Playbook, as well as such TV shows as Glee, Go On, Anger Management, Awake, The Good Wife, Grey's Anatomy, Parenthood, Southland, Army Wives, Homeland, NCIS, 90210 and Touch.
For a complete list of nominees, go to http://www.eiconline.org or http://www.PRISMawards.com
About Entertainment Industries Council
EIC is a non-profit organization founded in 1983 by leaders within the entertainment industry to bring their power and influence to bear on communication about health and social issues. The organization is considered to be the chief pioneer of entertainment and journalism outreach and a premiere success story in the field of entertainment education. This mission relies on providing resource information to the creative community and culminates in recognition of the industry through the national television special PRISM Awards Showcase which addresses accurate portrayals of substance use issues and mental health concerns. The organization also produces the S.E.T Awards, honoring positive and non-stereotypical portrayals of science, engineering and technology.
For a complete list of health and social issues addressed by EIC and local projects please visit First Draft and EIC's website. EIC's web site is http://www.eiconline.org. The PRISM Awards web site is http://www.prismawards.com.
# # #
Media Contact
Skylar Jackson 703-481-1414, sjackson(at)eiconline(dot)org
Larry Deutchman 818-861-7782, ldeutch(at)eiconline(dot)org